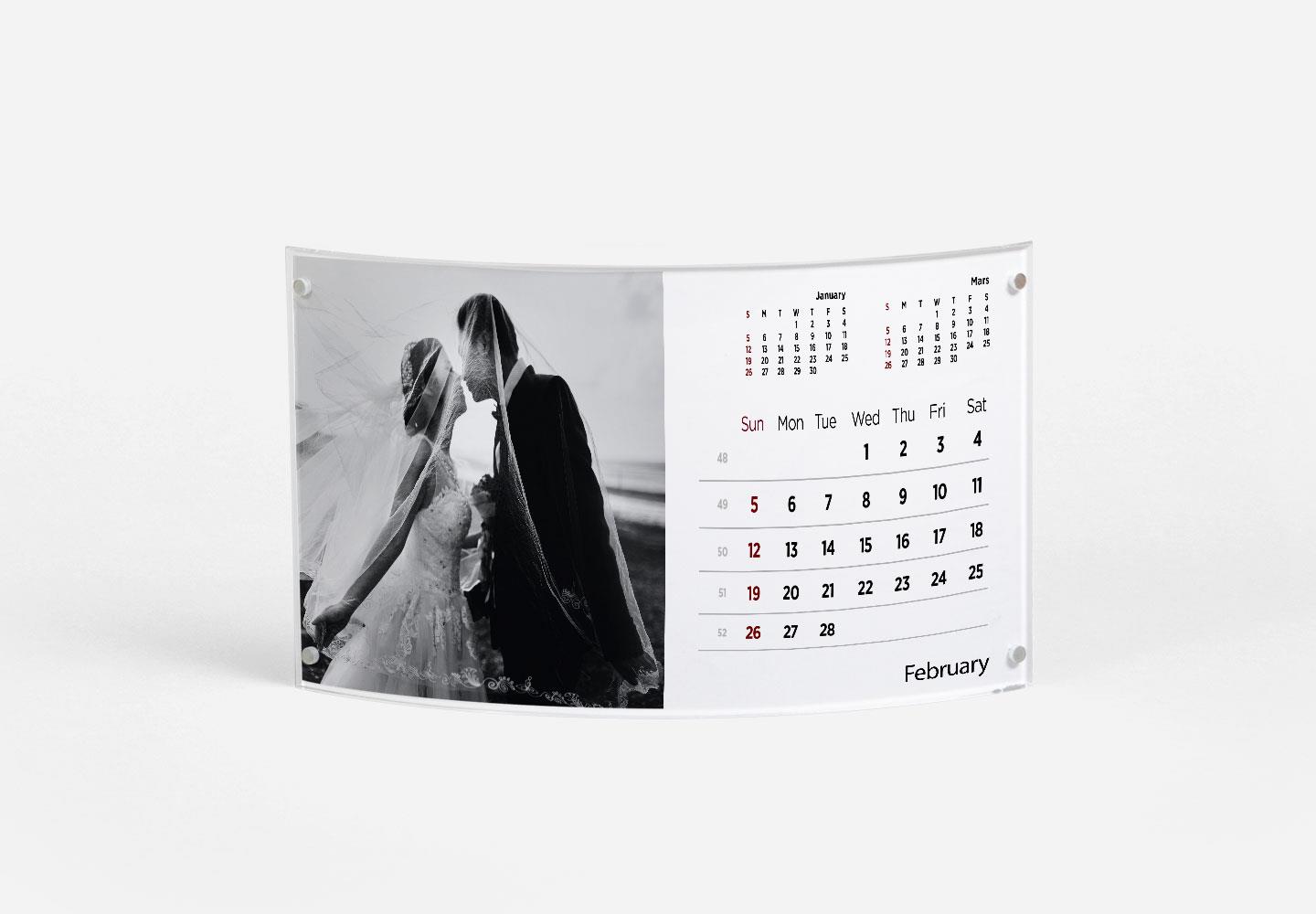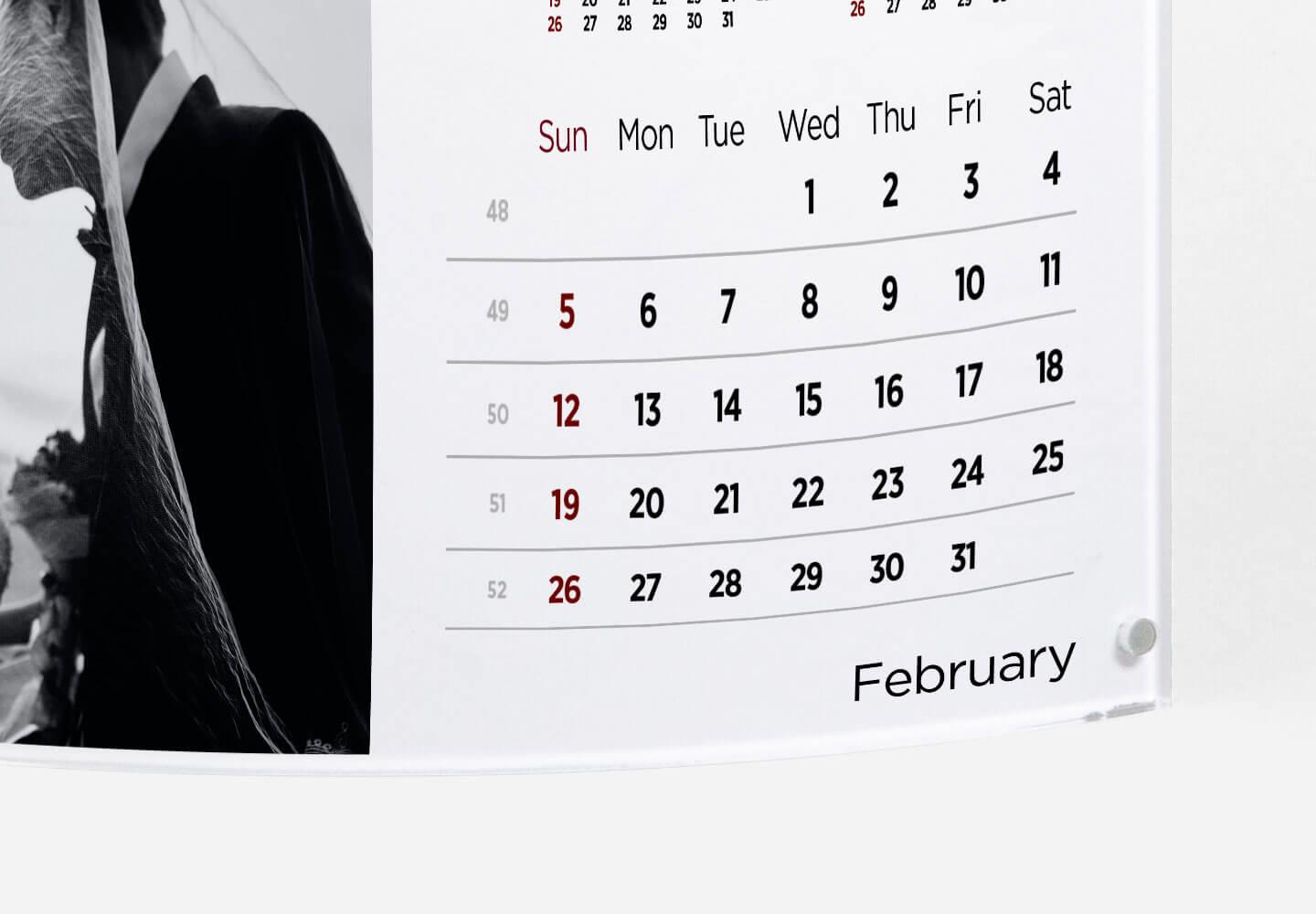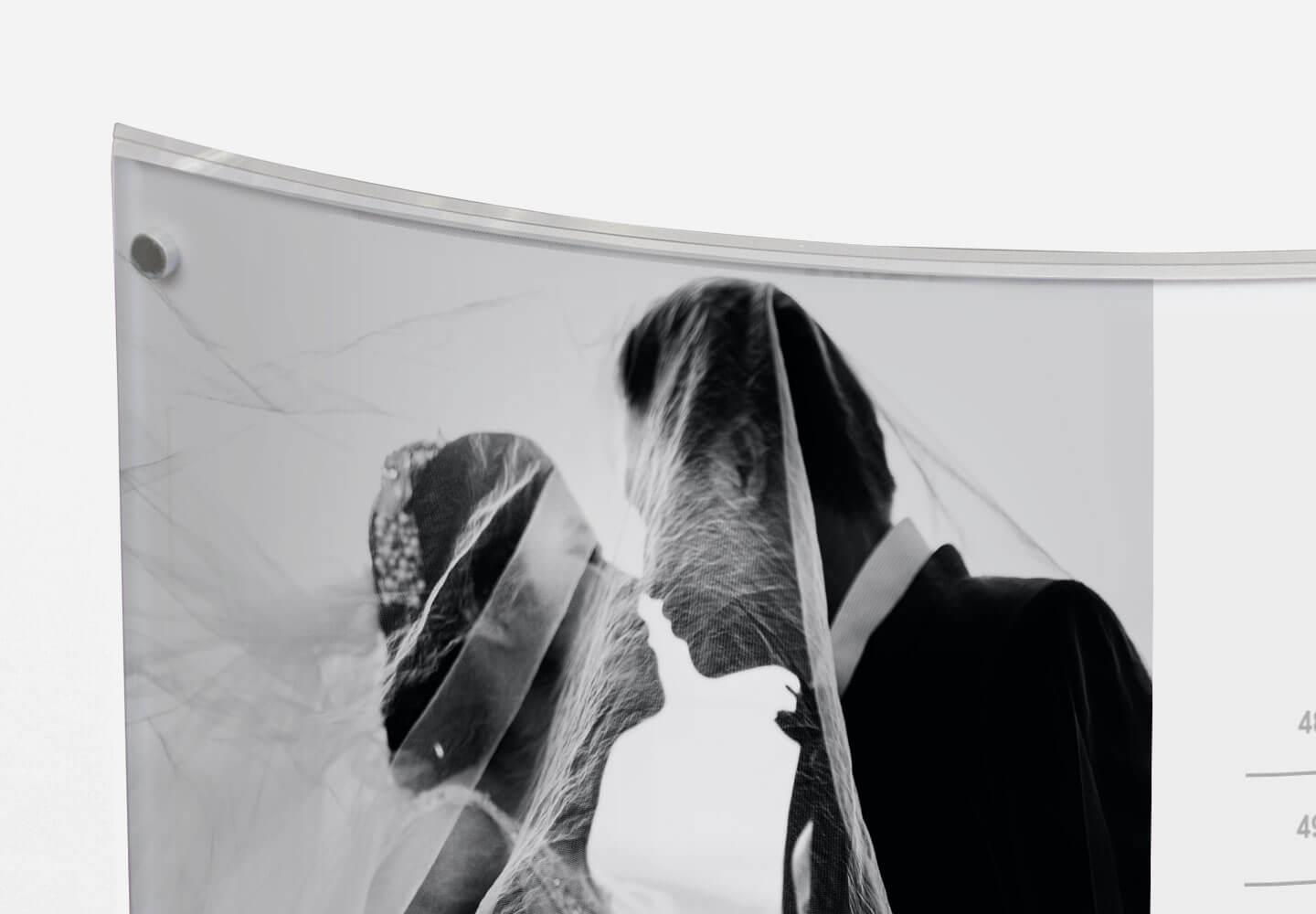 Acrylic Calendar
This transparent acrylic stand holds prints of 12 months worth of calendar, each with its own photo chosen by you. The acrylic cover is reusable with refills — so even though it's clear, it's green.
Product details
Transparent 5"x9" acrylic stand
Holds all 12 months plus a cover image
Re-usable stand with refills each year
Yearly 12-page refill for $14.99
Regular price from
1. Choose
2. Choose the start date
The selected start date is in the past. Please make sure that the selected date is what is desired.
3. Create your calendar below