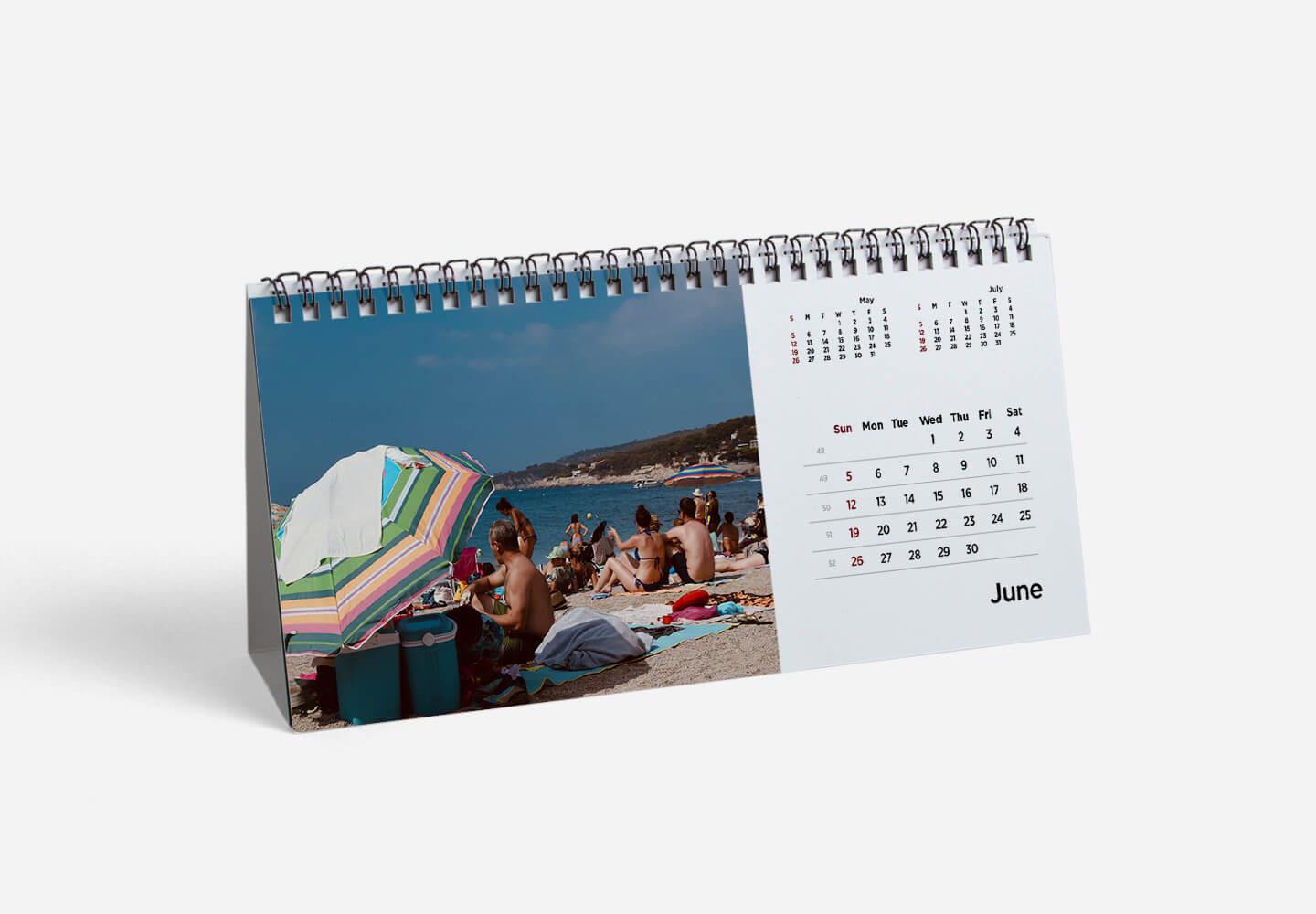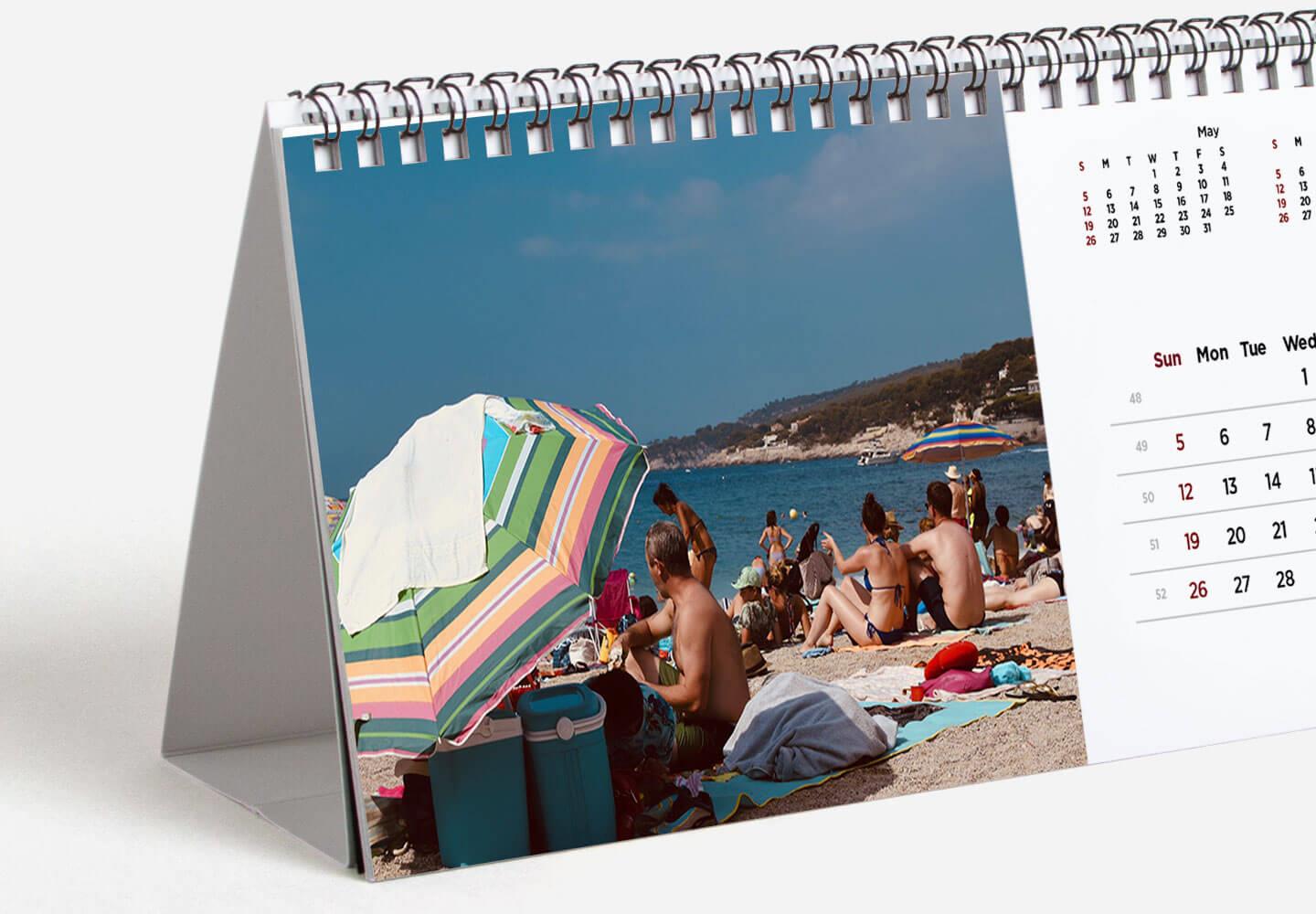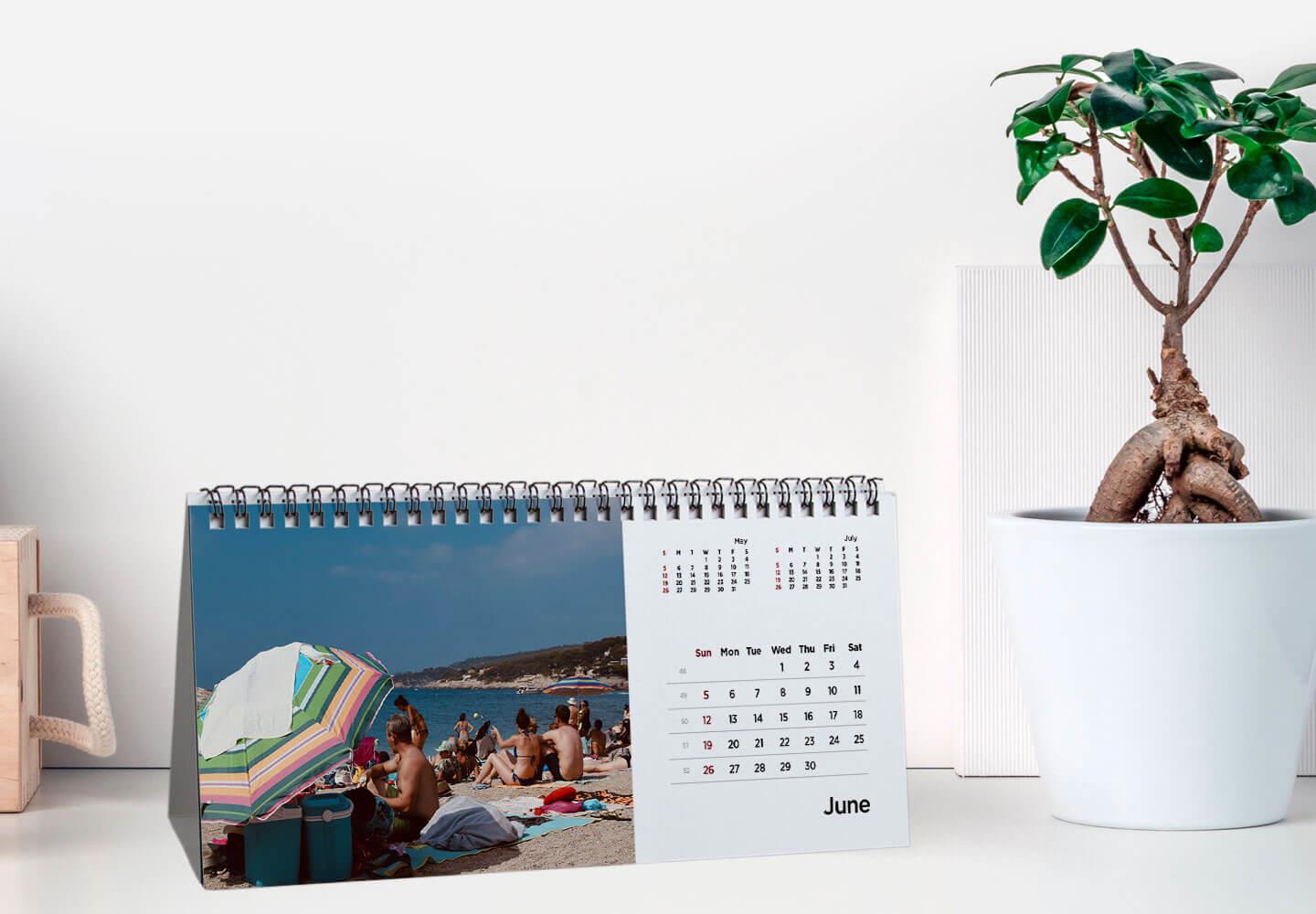 Desktop Calendar Eco
Our handy little Desktop Calendar has gone green. Enjoy the same quality and versatility with 100% recycled premium paper.
Product details
Printed on 100% Recycled Paper
Prints Double sided
Holds 7 pages, 12 months
Spiral Binding
Size 5"x10"
Regular price from
1. Choose Your Calendar Style
2. Choose the start date
The selected start date is in the past. Please make sure that the selected date is what is desired.
3. Import your personal events (optional)
If you have made a calendar before and saved it on our servers, you can retrieve the events (text and images) that you have personalized. However, this calendar must be of the same format.
Choose "None" option to start a new calendar.
4. Create your calendar below