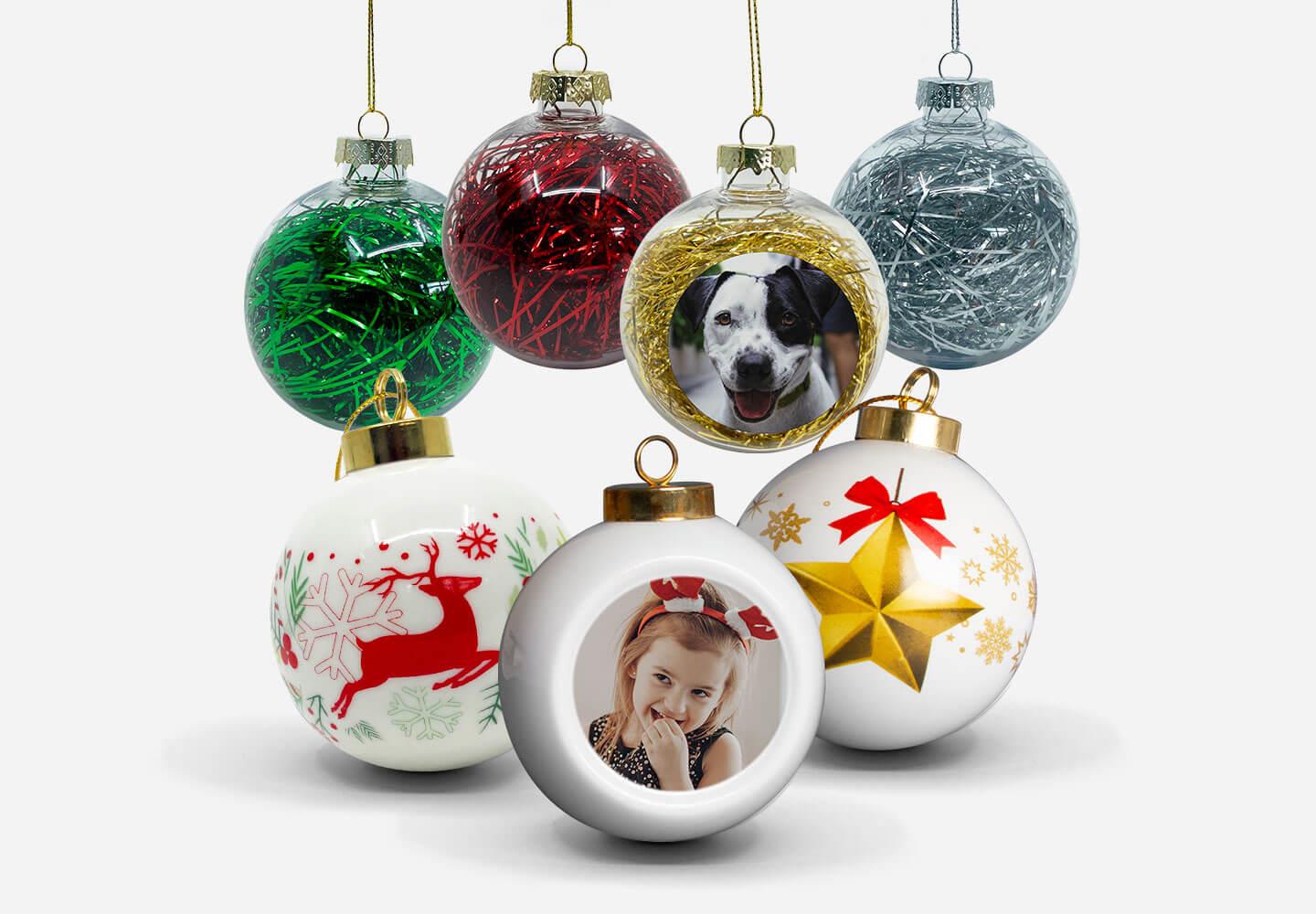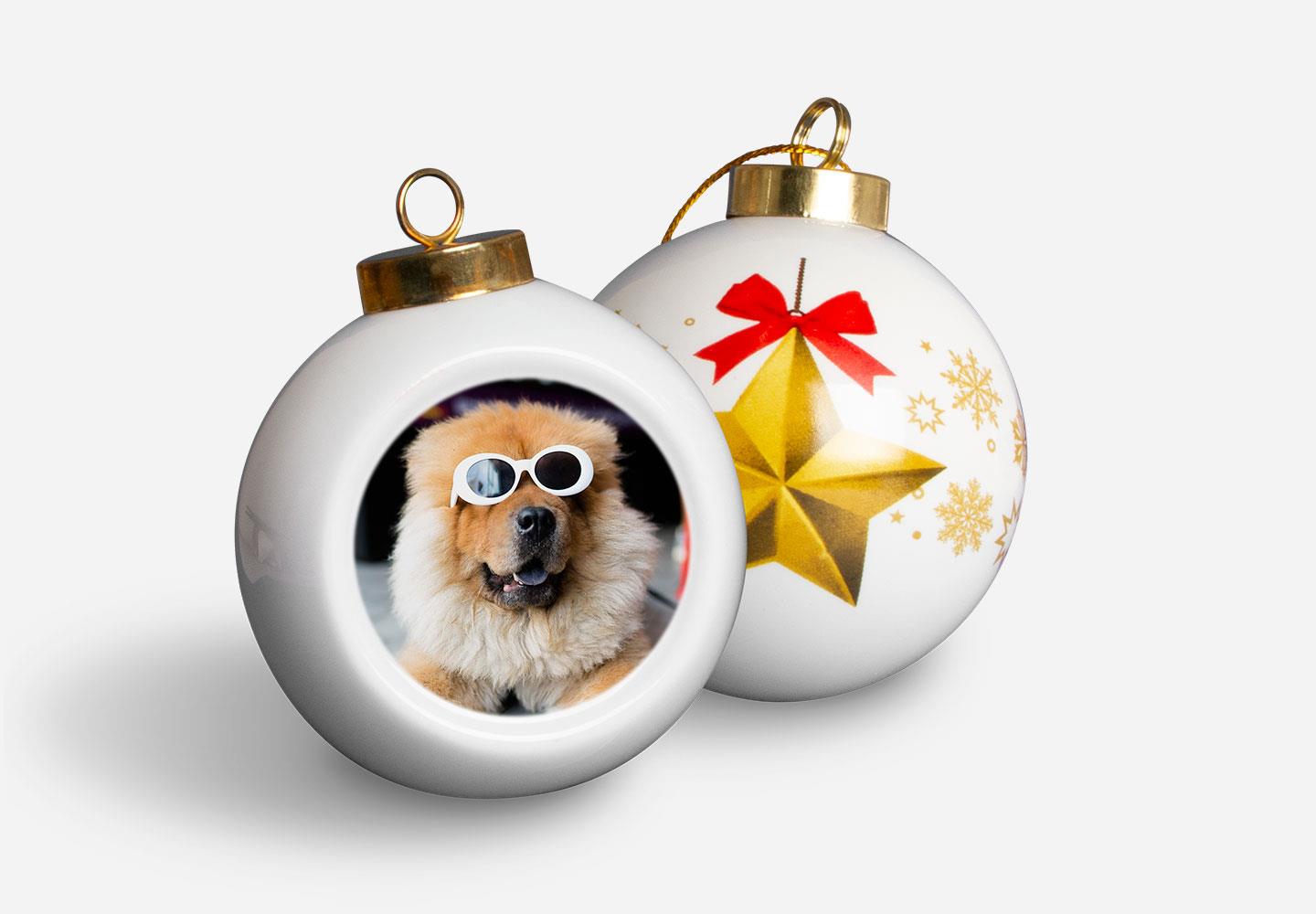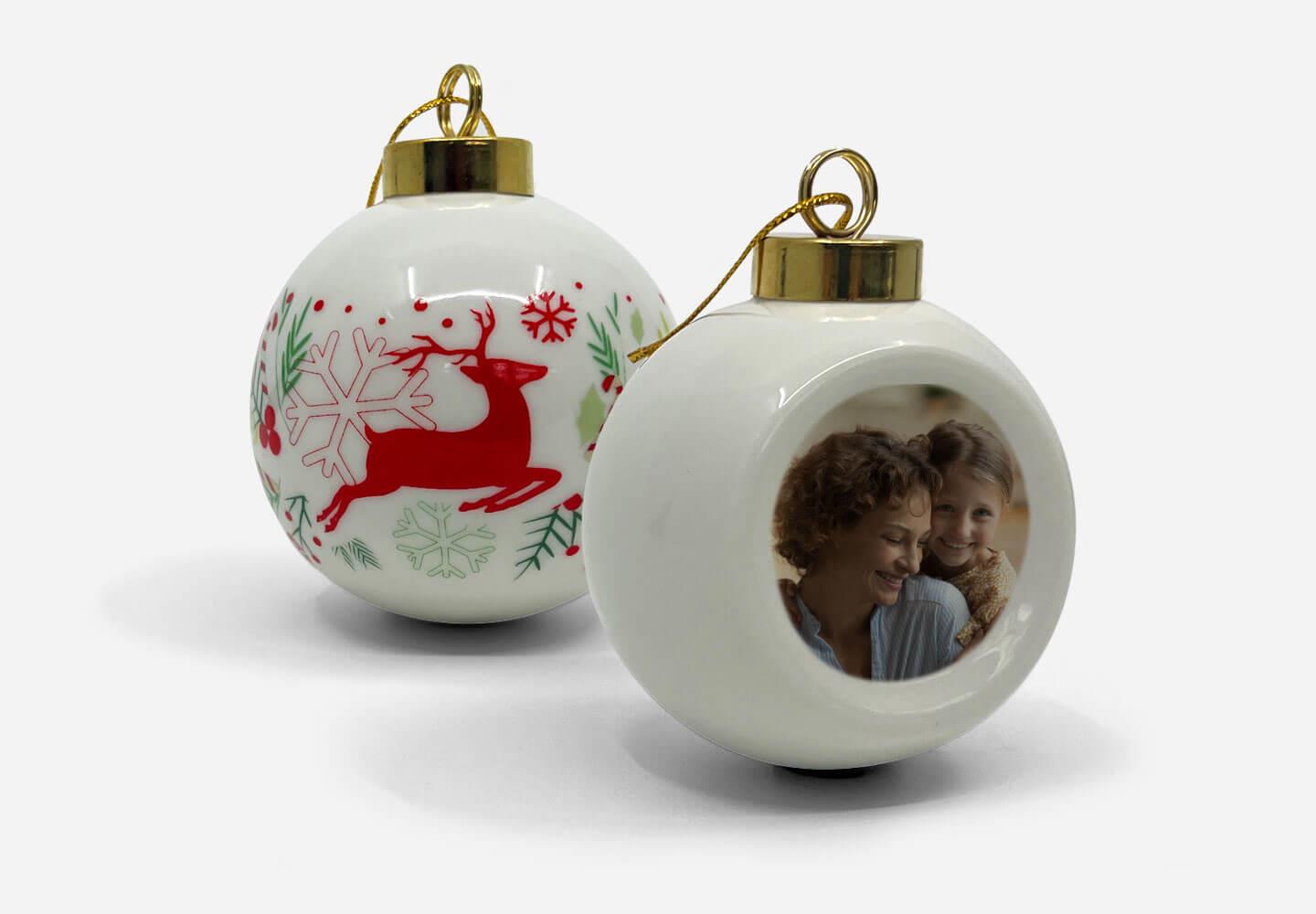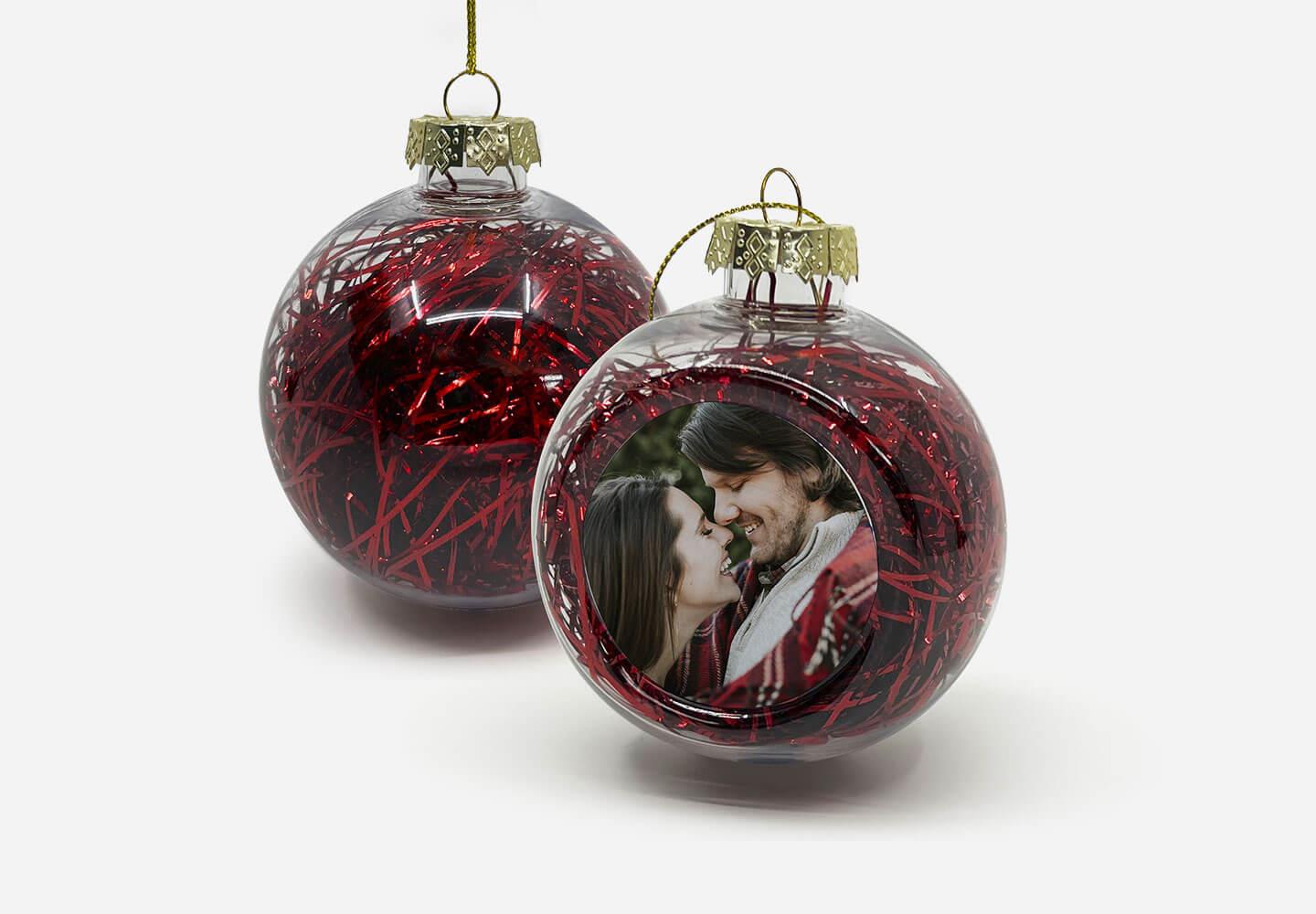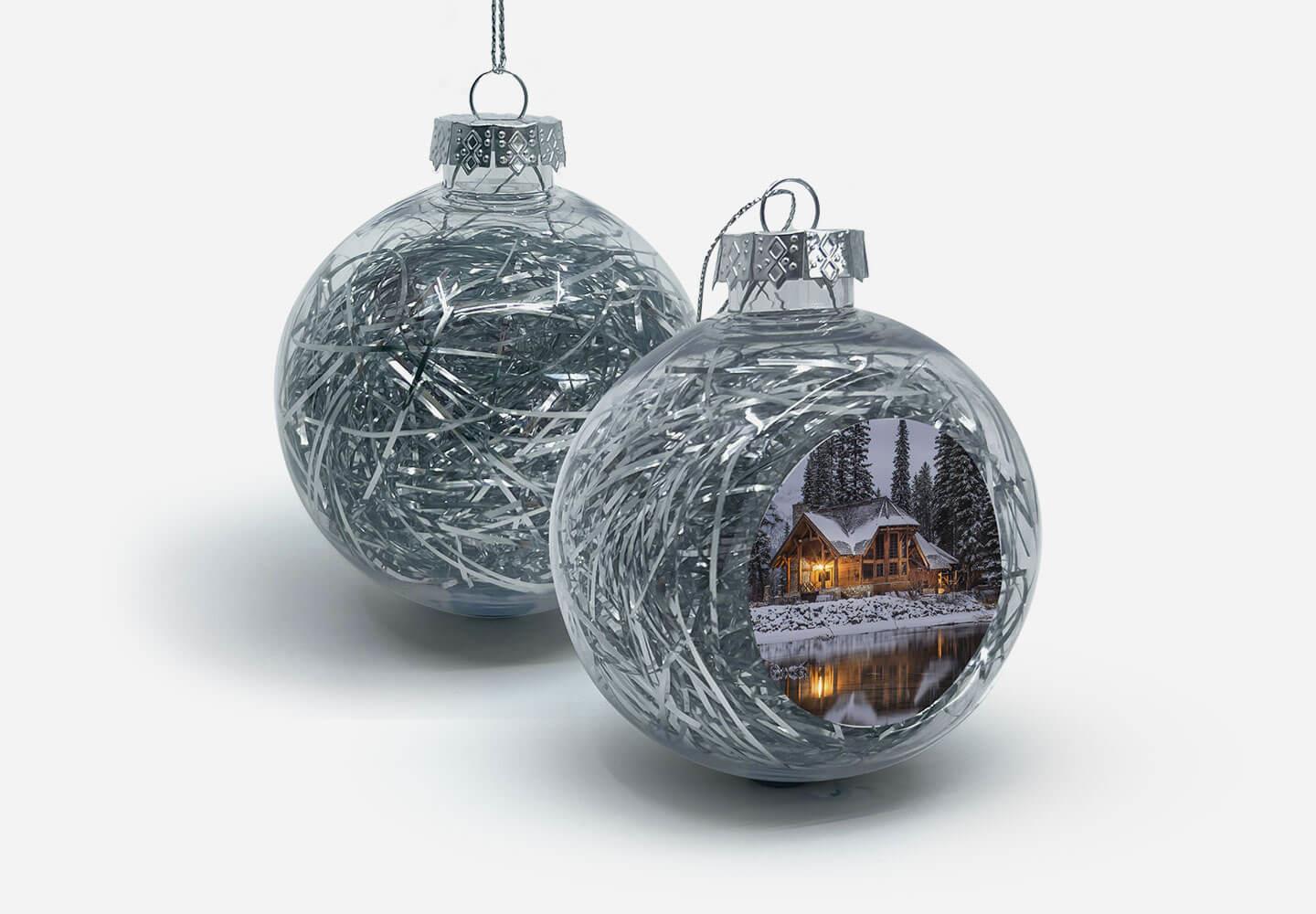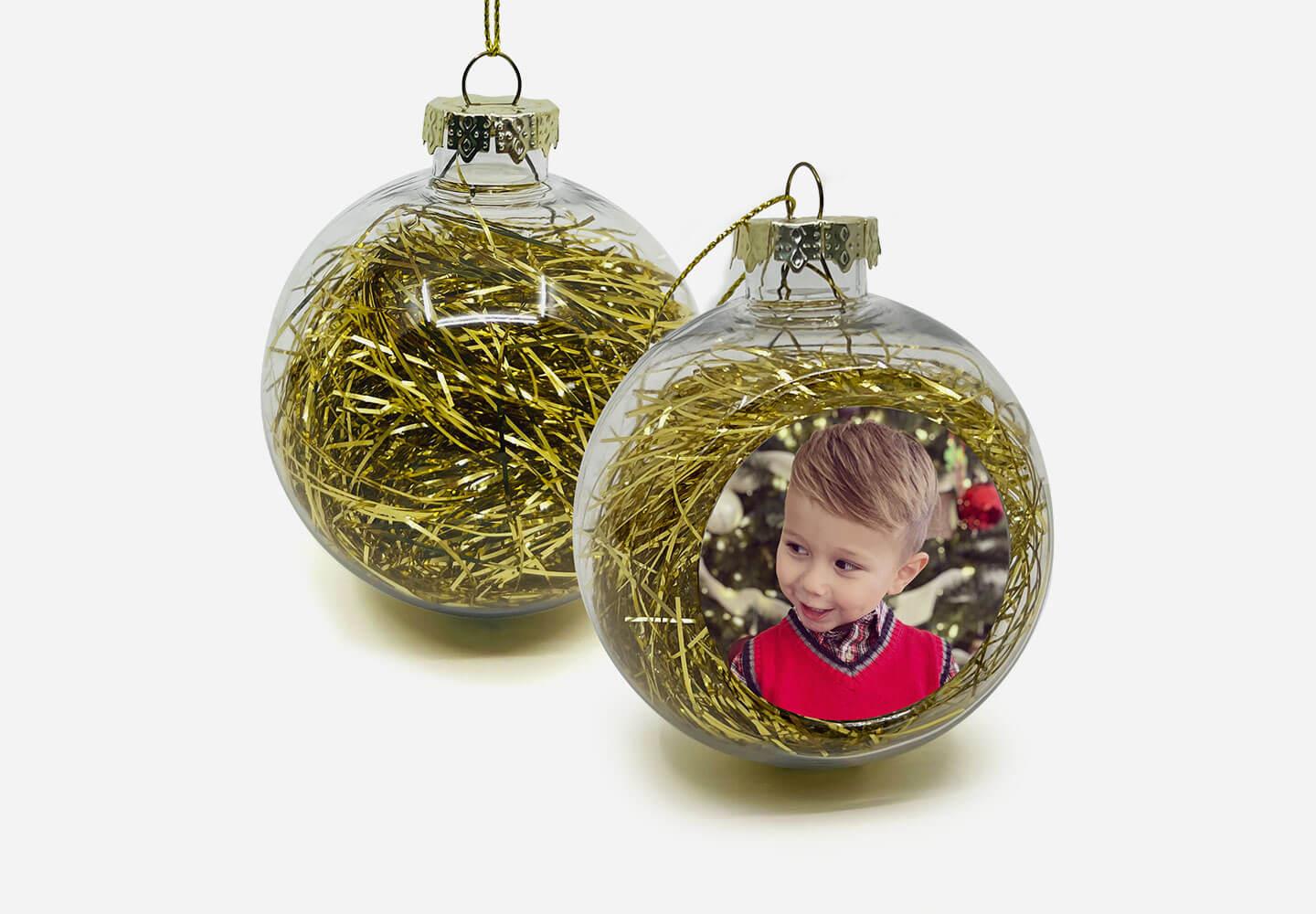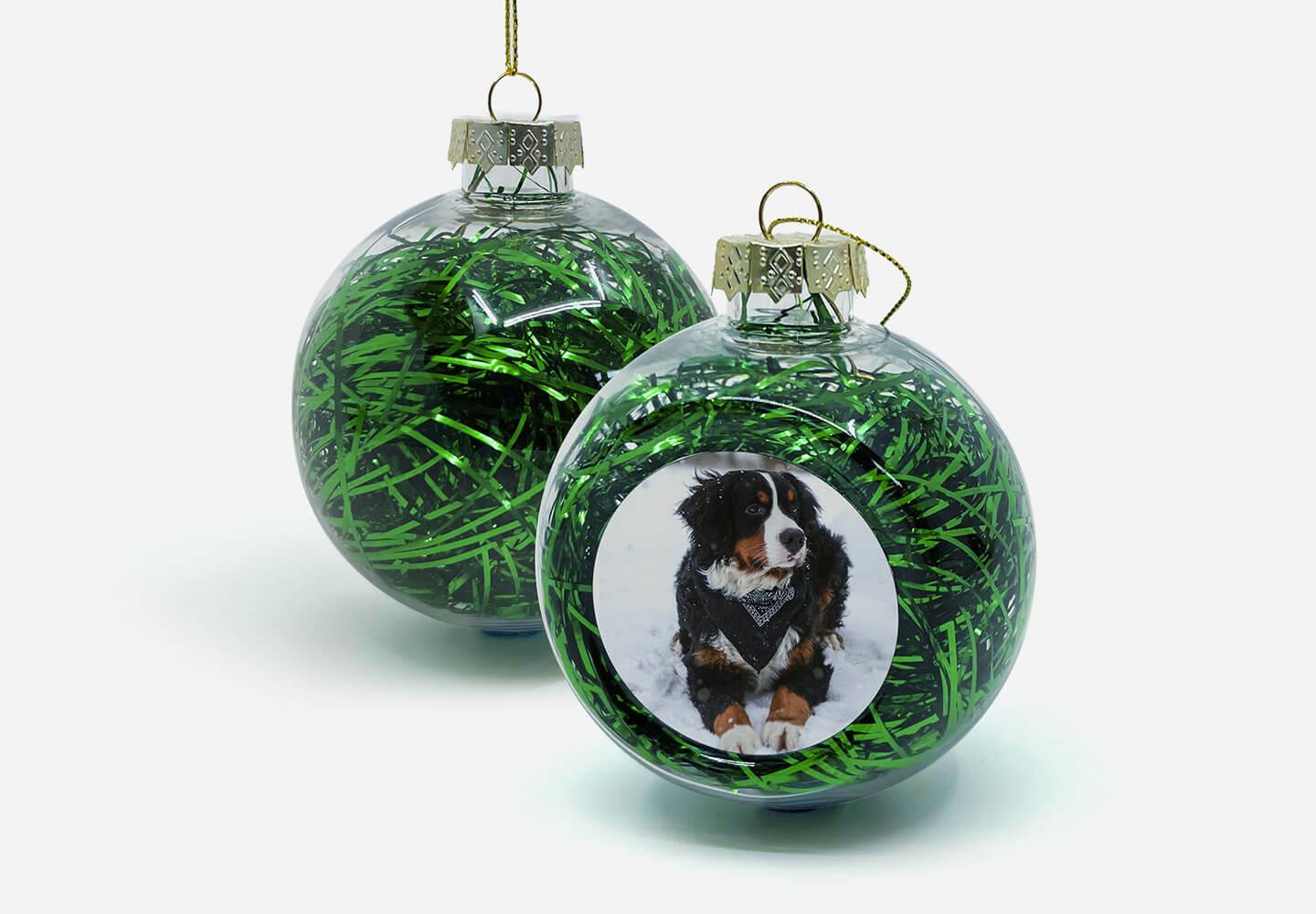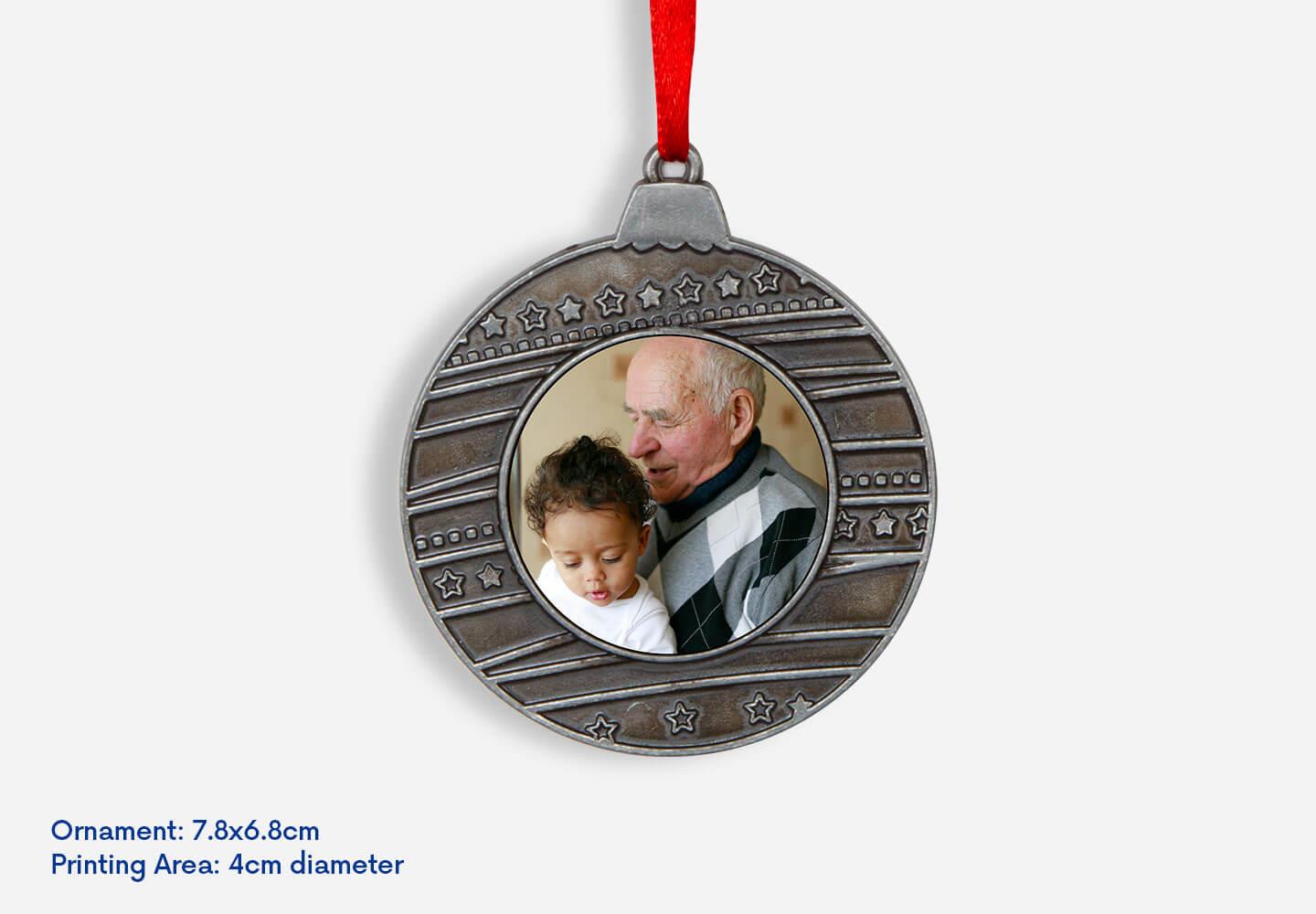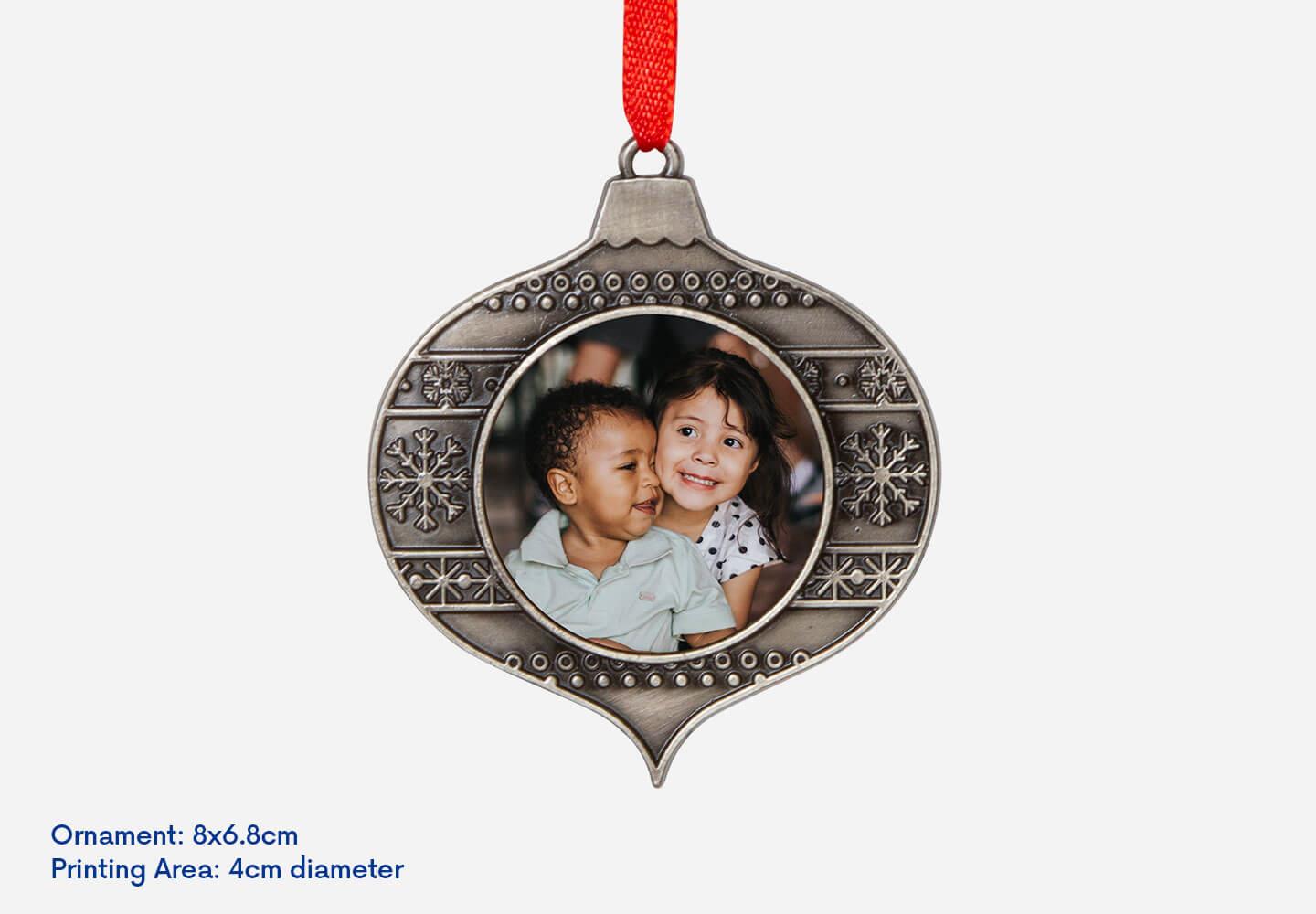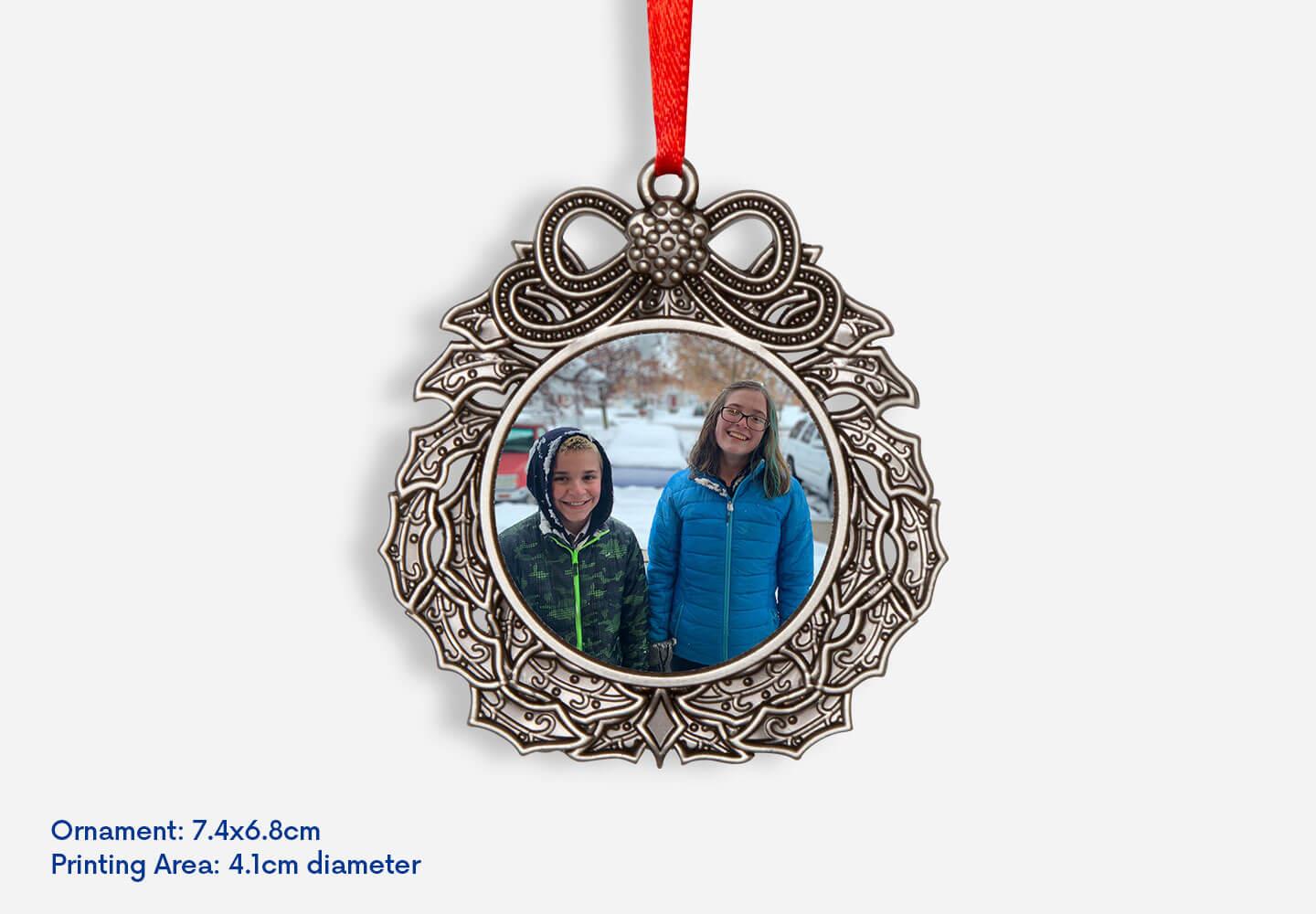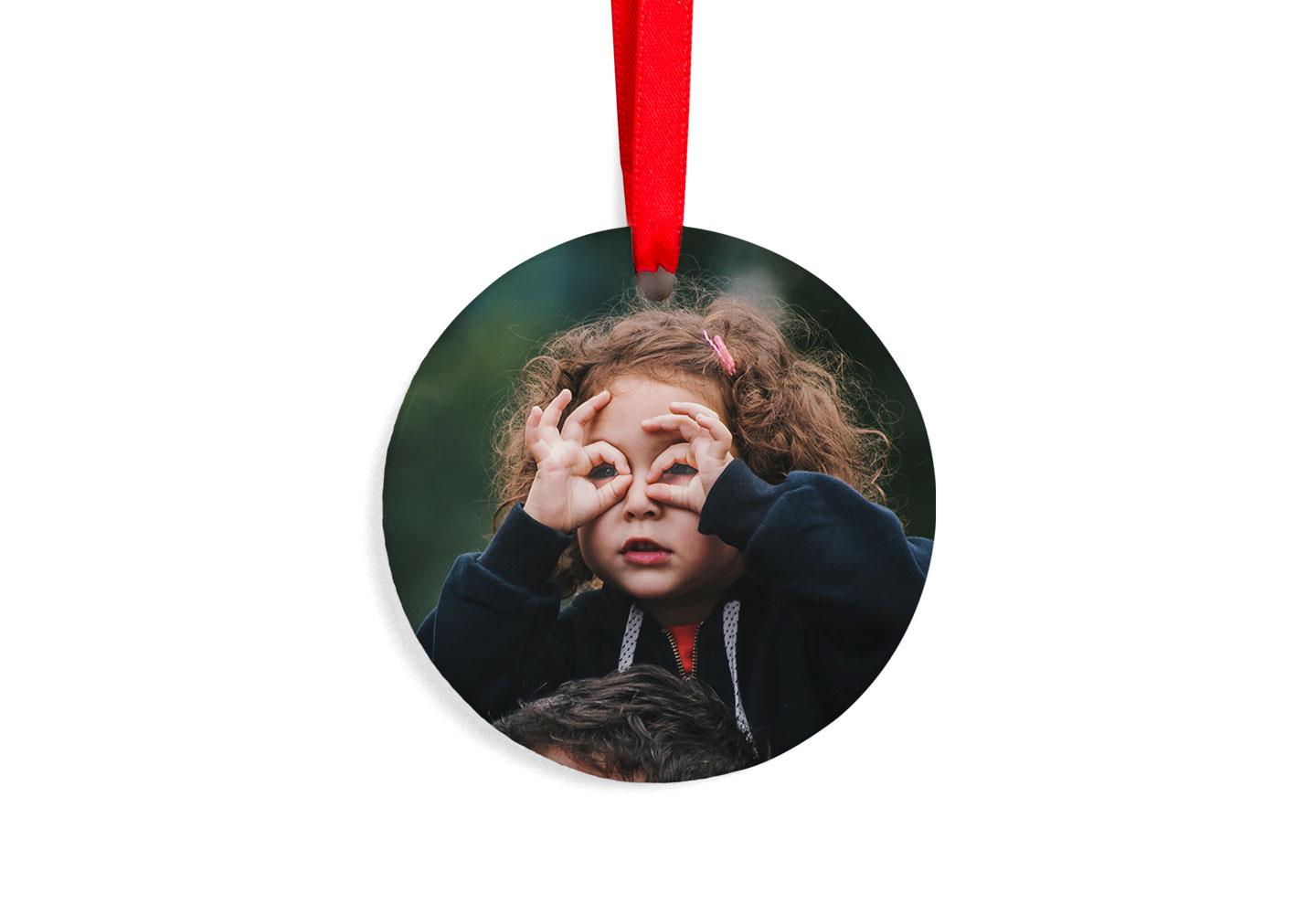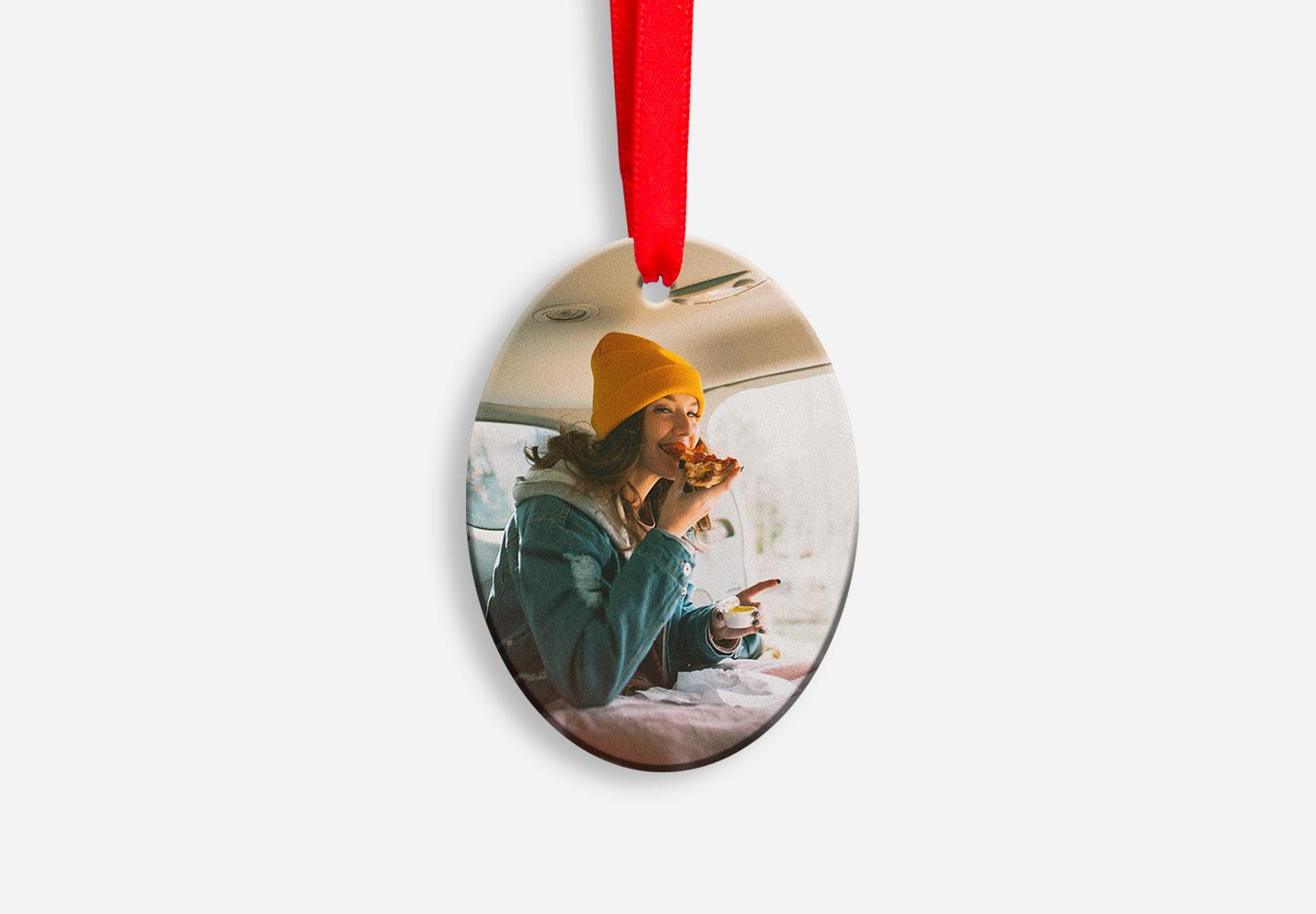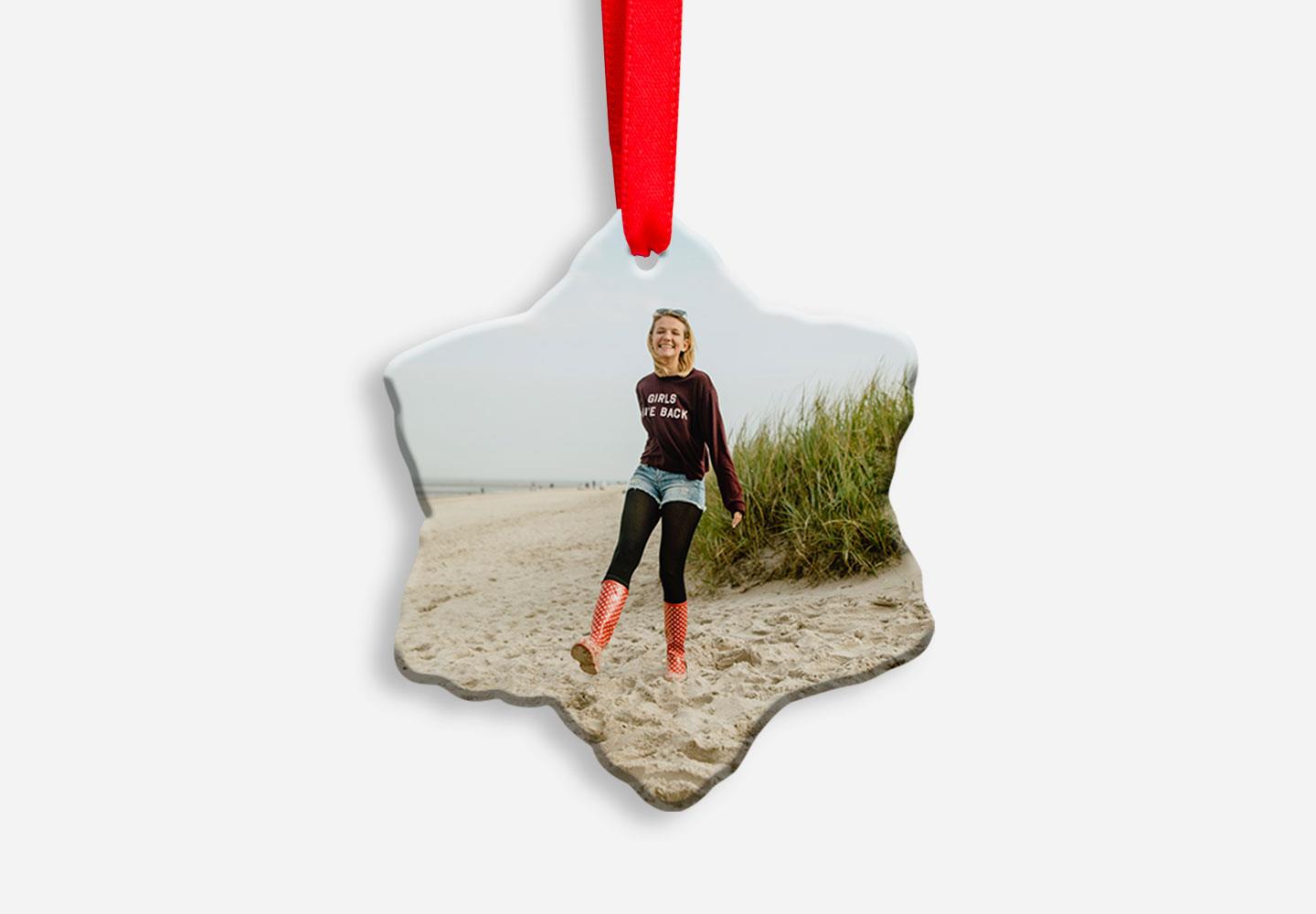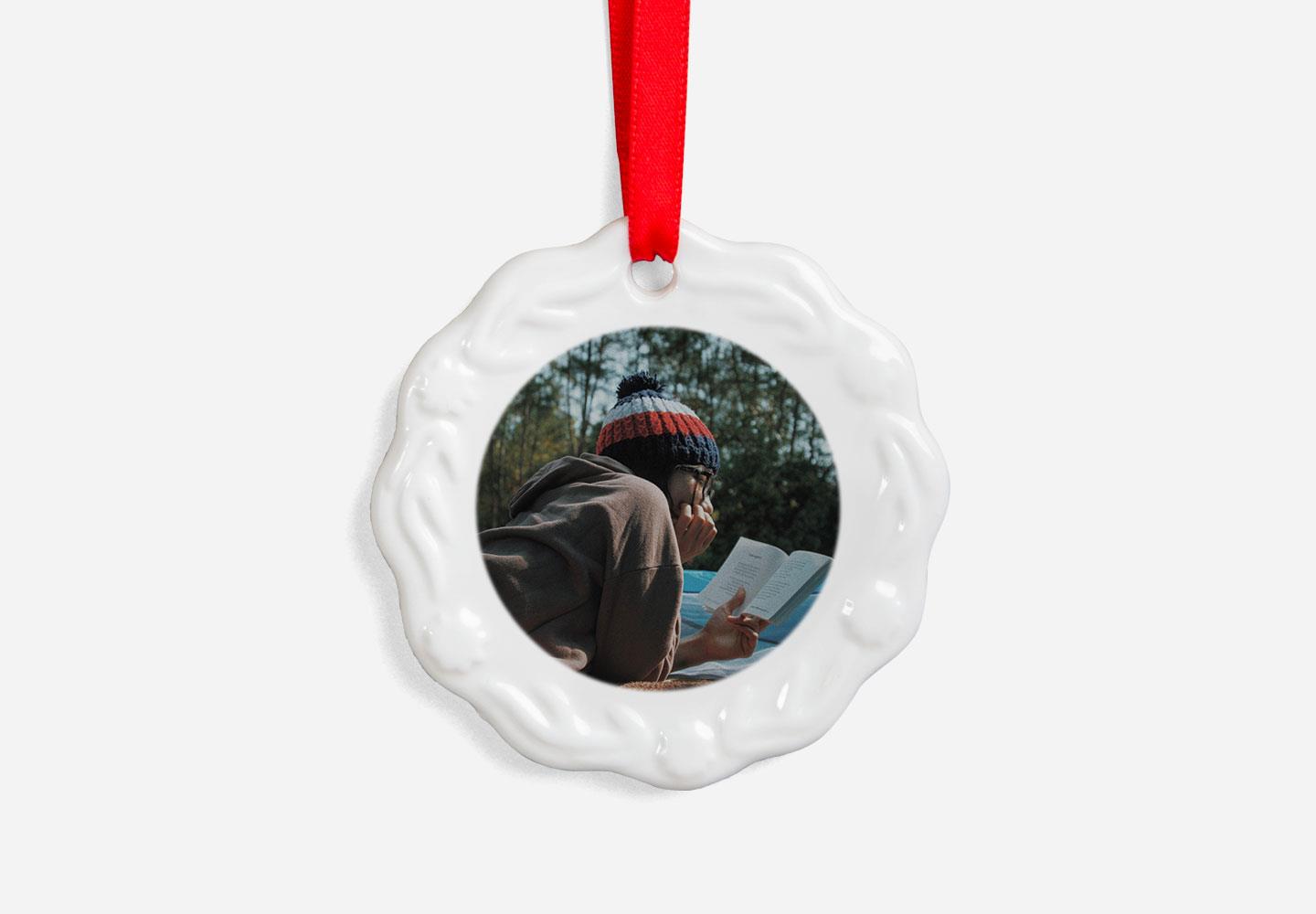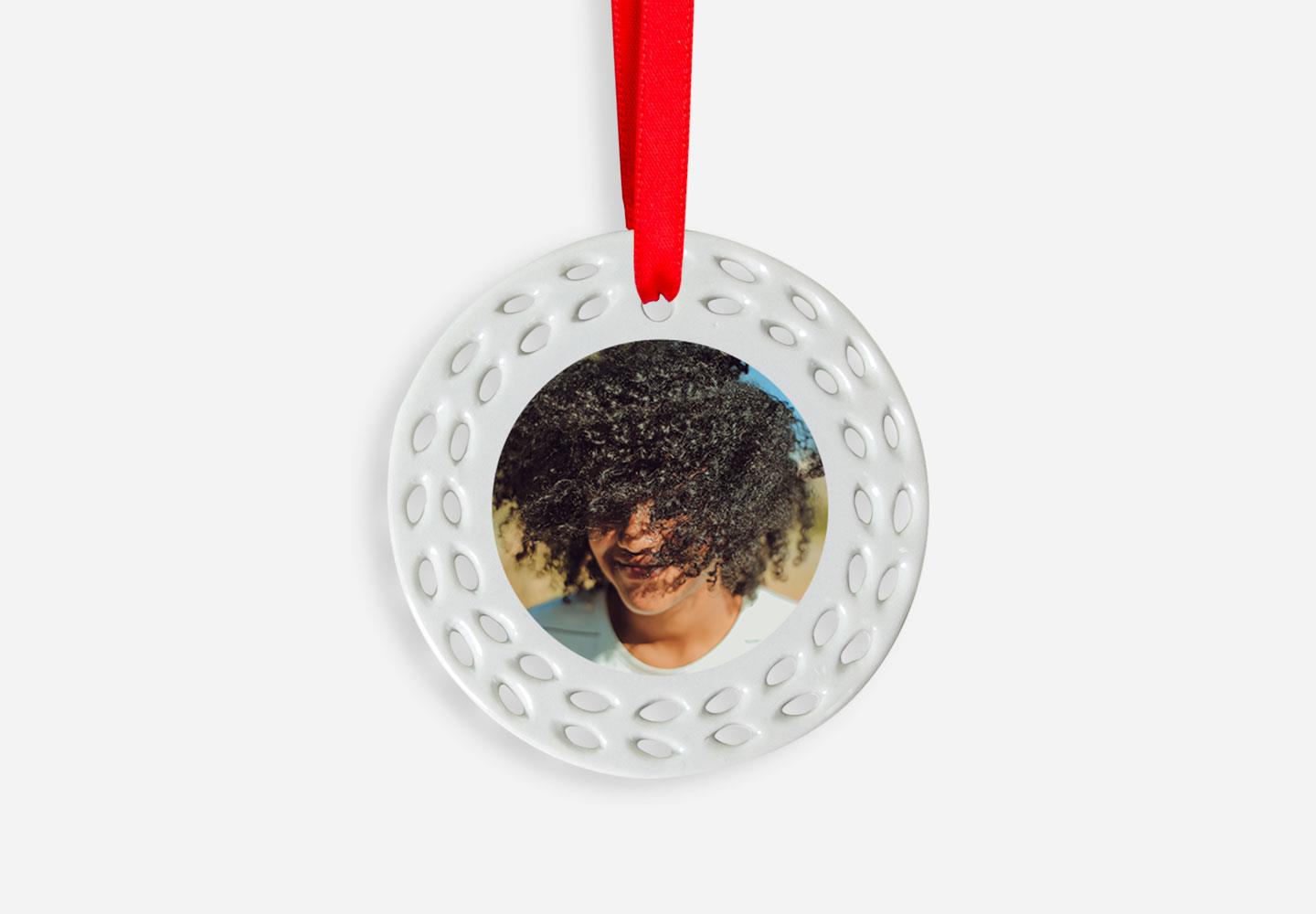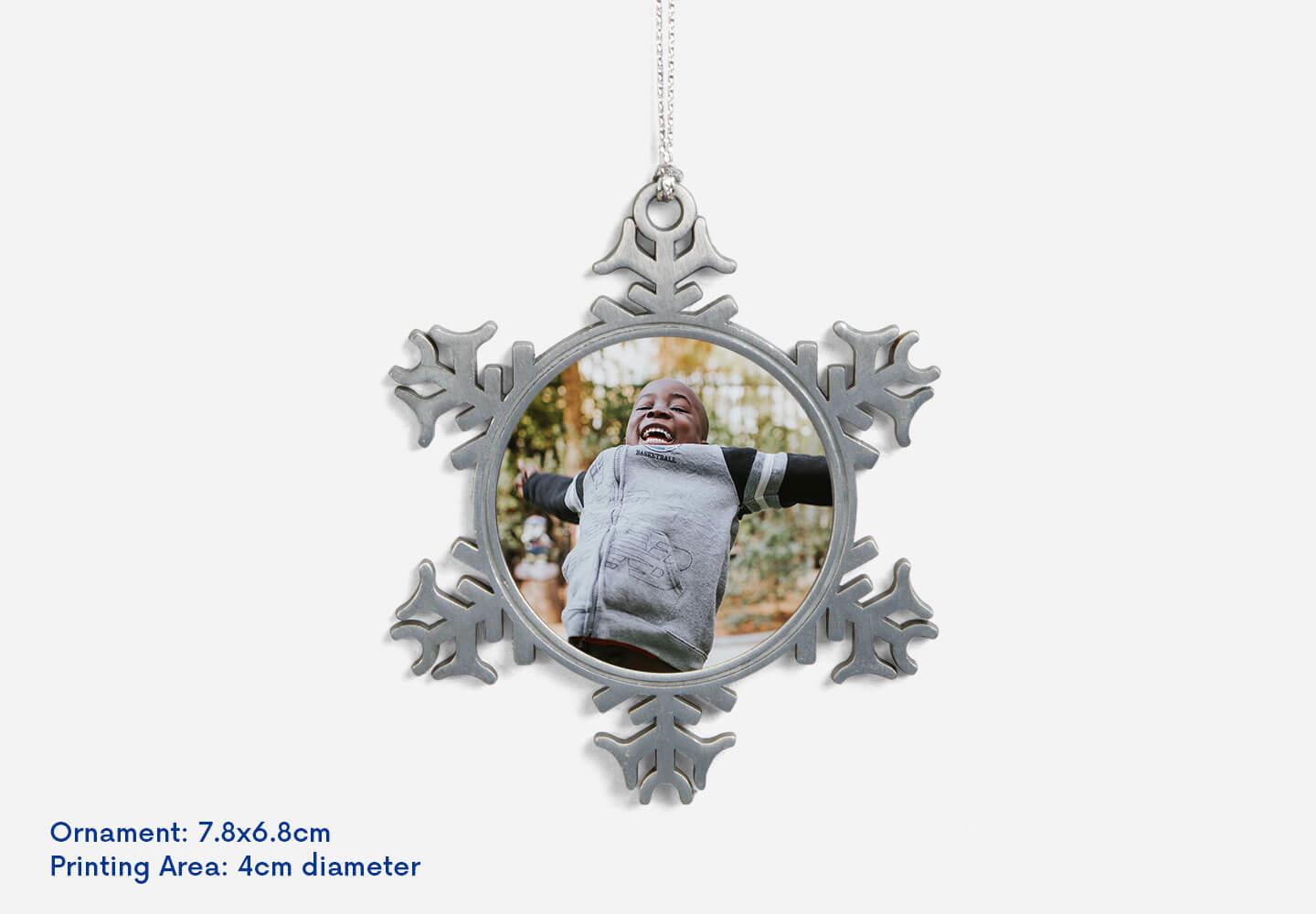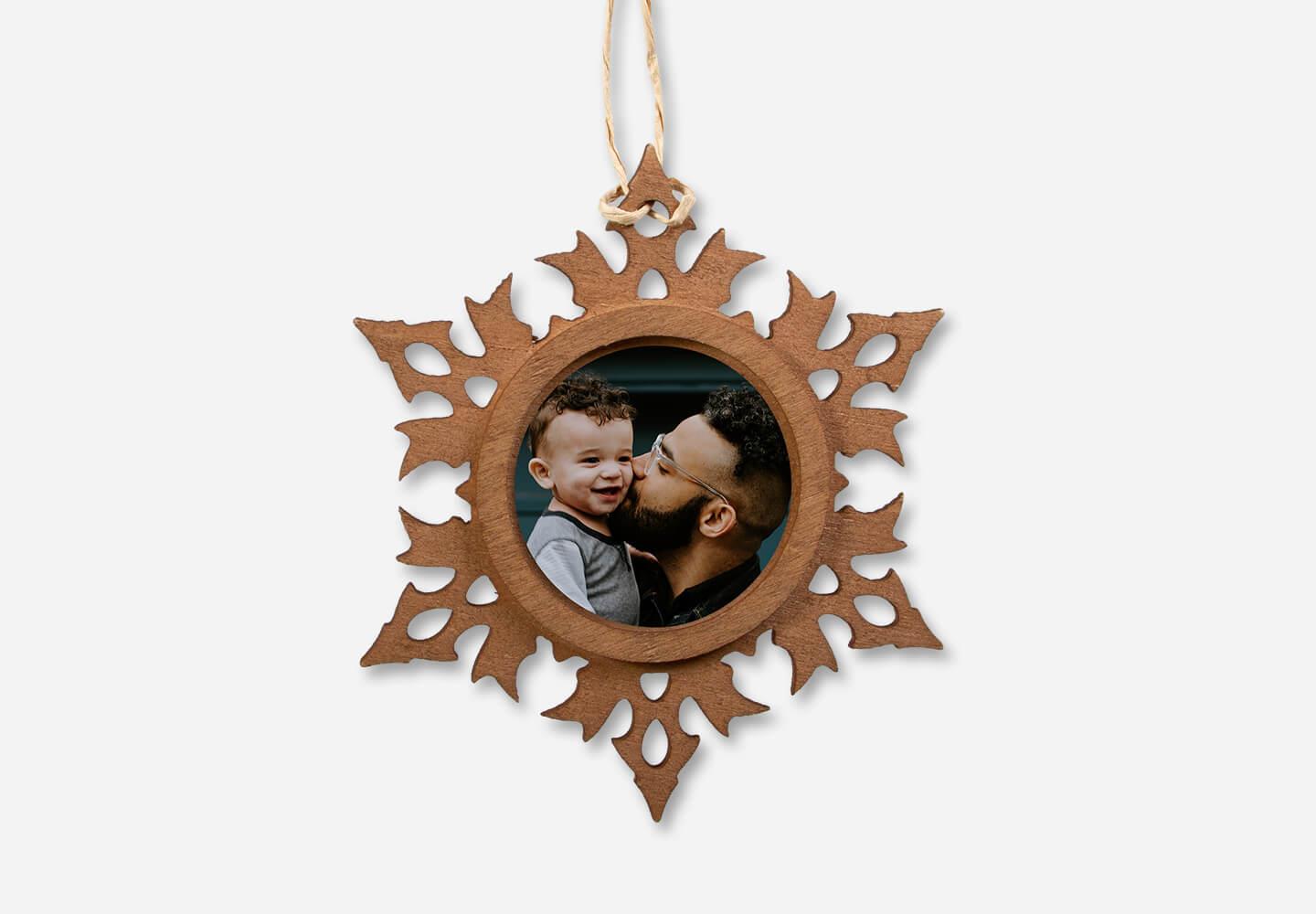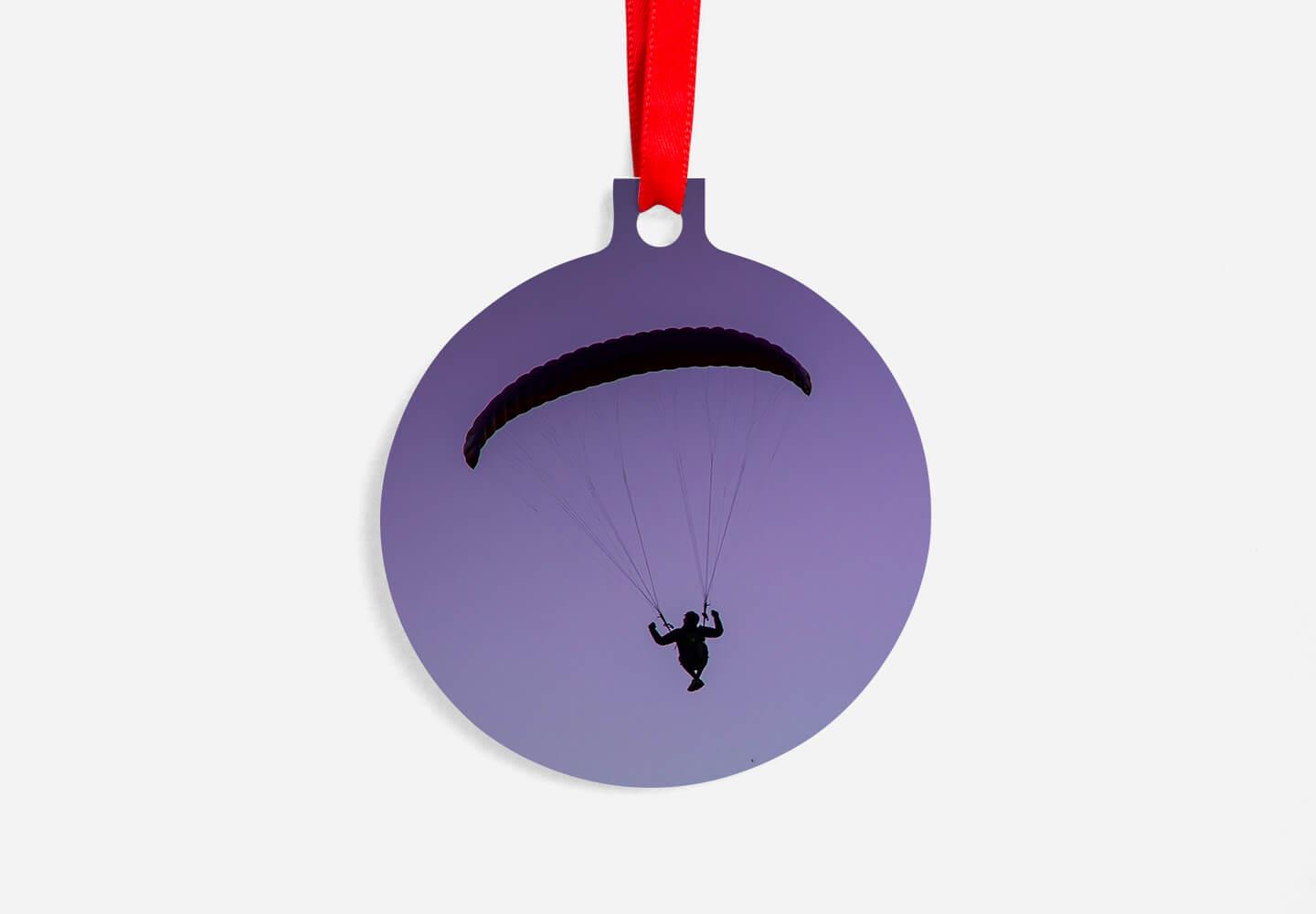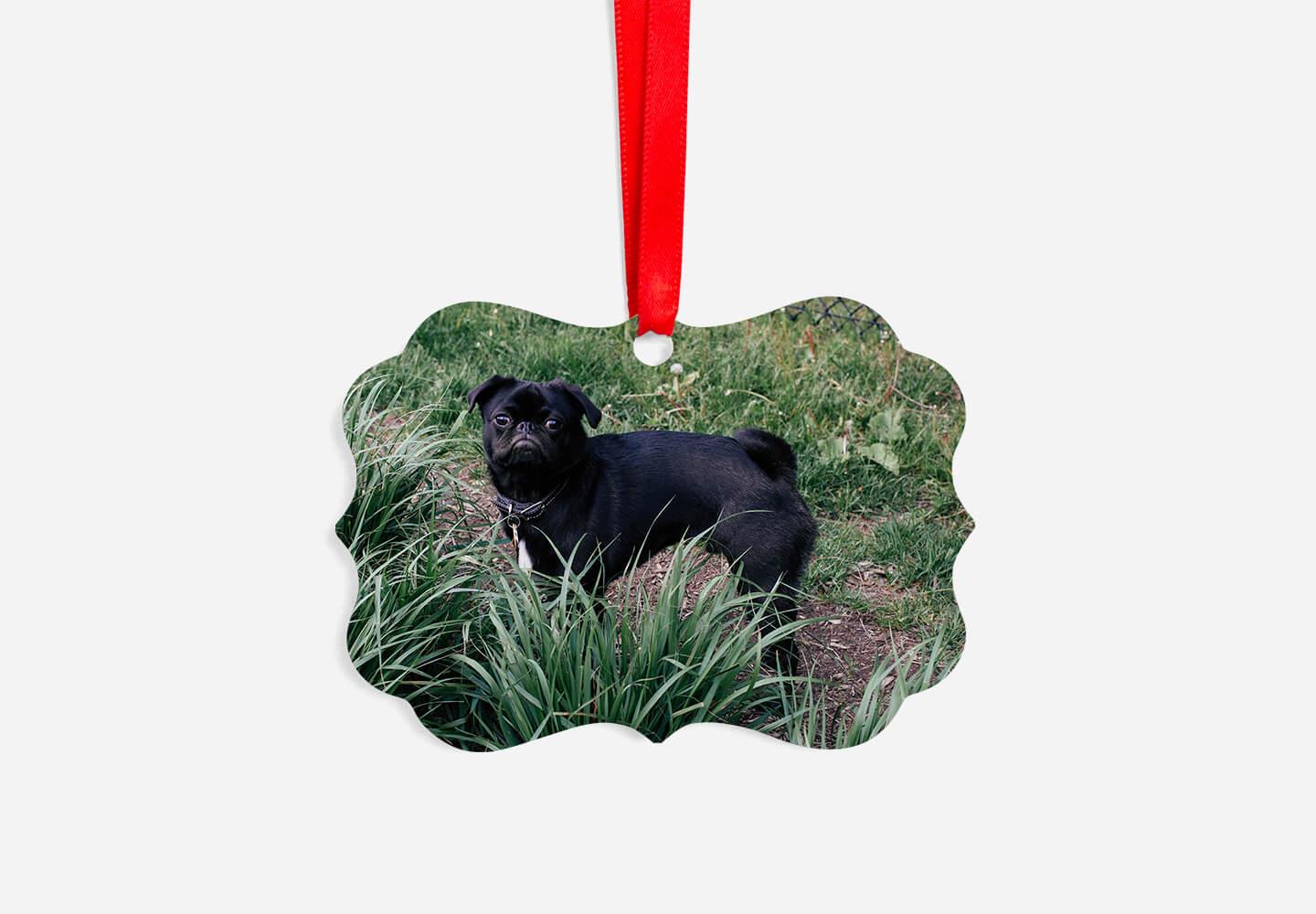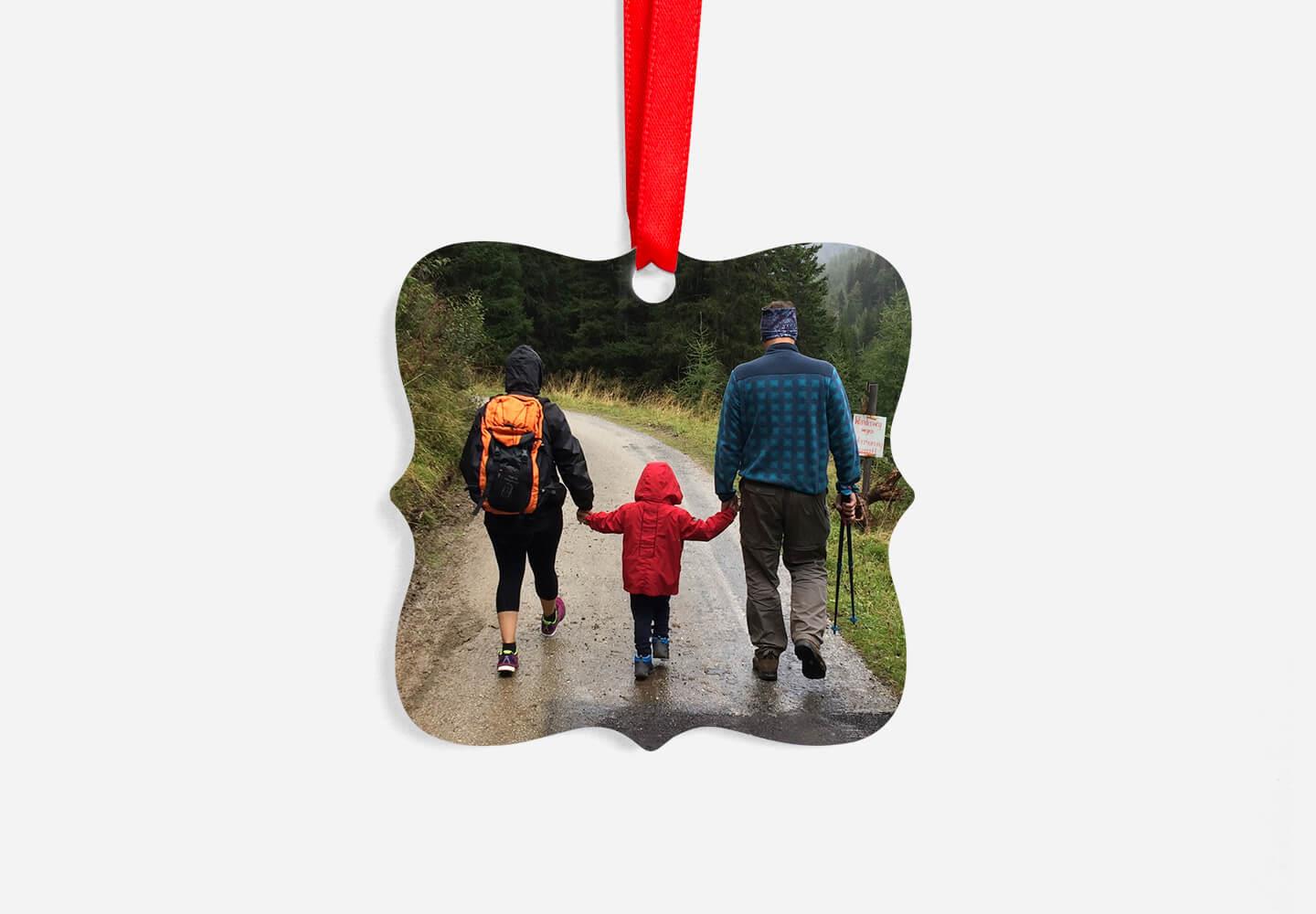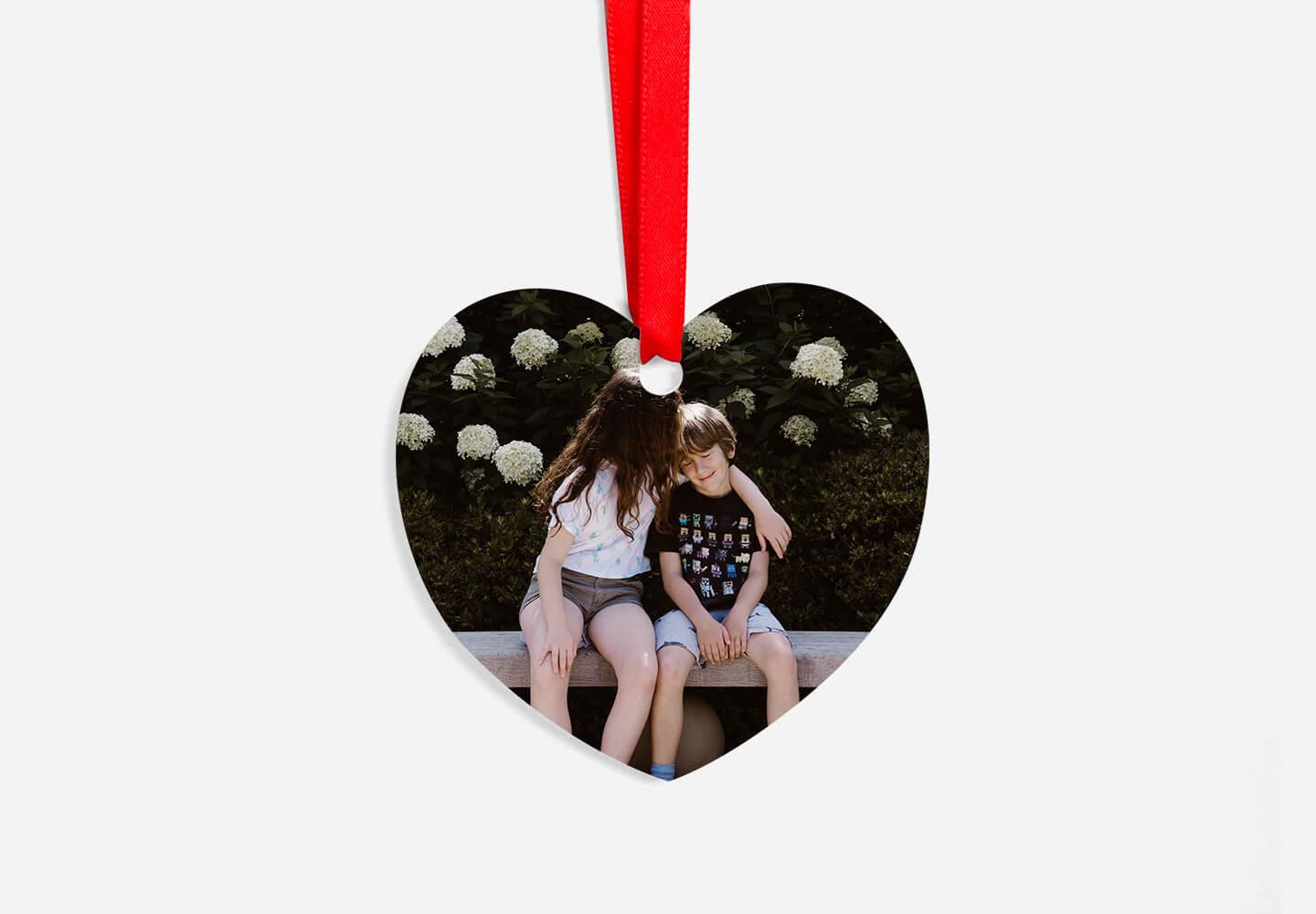 Holiday Ornaments
Oh Christmas tree, oh Christmas tree, how lovely are your custom printed holiday ornaments… Very! Because they've been graced by photos of everything you want to celebrate this season.
Product details
Choose from Ceramic, Aluminum or Pewter style
Several shapes to choose from
Add photos, borders, text and more
Single-sided printing only
Regular price from
For delivery before Christmas order this product by December 13th
More details
Our custom Christmas baubles, available in diverse shapes, enable you to craft a visually appealing display on your tree. Elevate the idea of personalisation – incorporate favourite photos, borders, text, and more, making each ornament unique. These baubles aren't solely for decorating your Christmas tree but also provide a versatile touch to your home. Enhance wreaths, garlands, or other festive decor, injecting a personalised touch into your festive atmosphere with their vivid hues and distinctive designs.
Designed to endure, these baubles resist fading and peeling, maintaining the beauty of your decorations year after year. Make this festive season memorable with our custom-printed holiday ornaments. Transform your Christmas tree into a gallery of cherished memories, allowing the festive spirit to shine brightly.