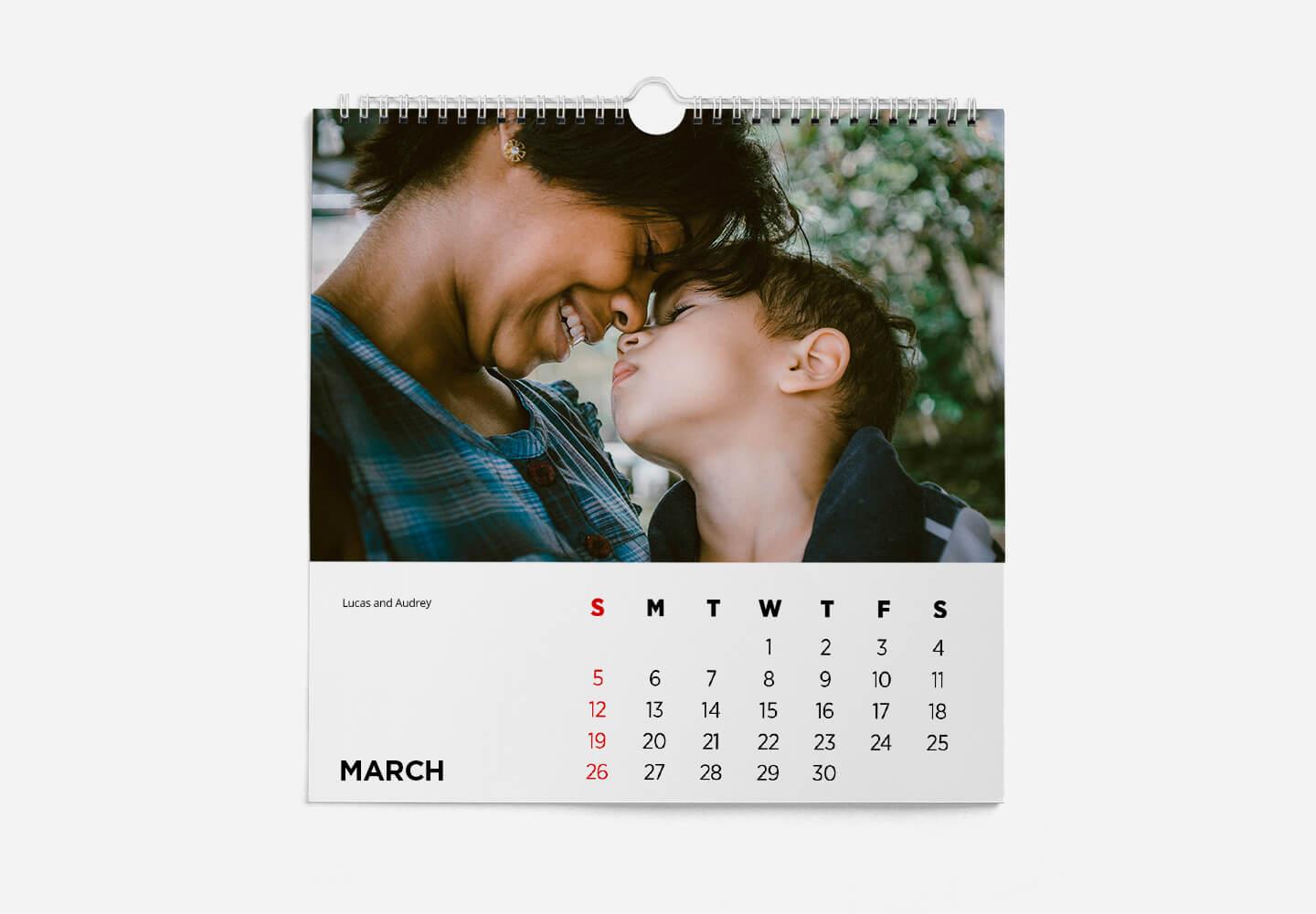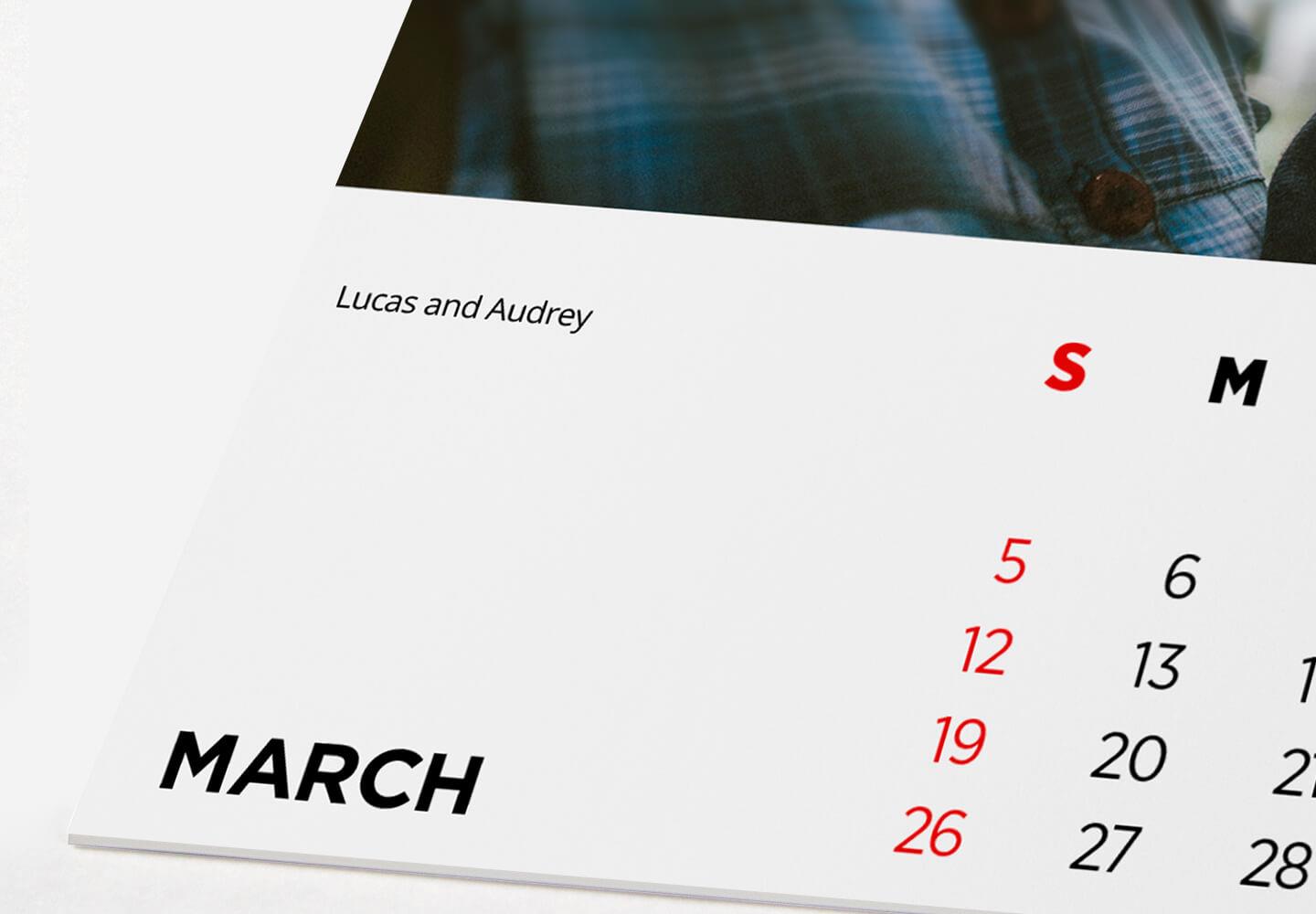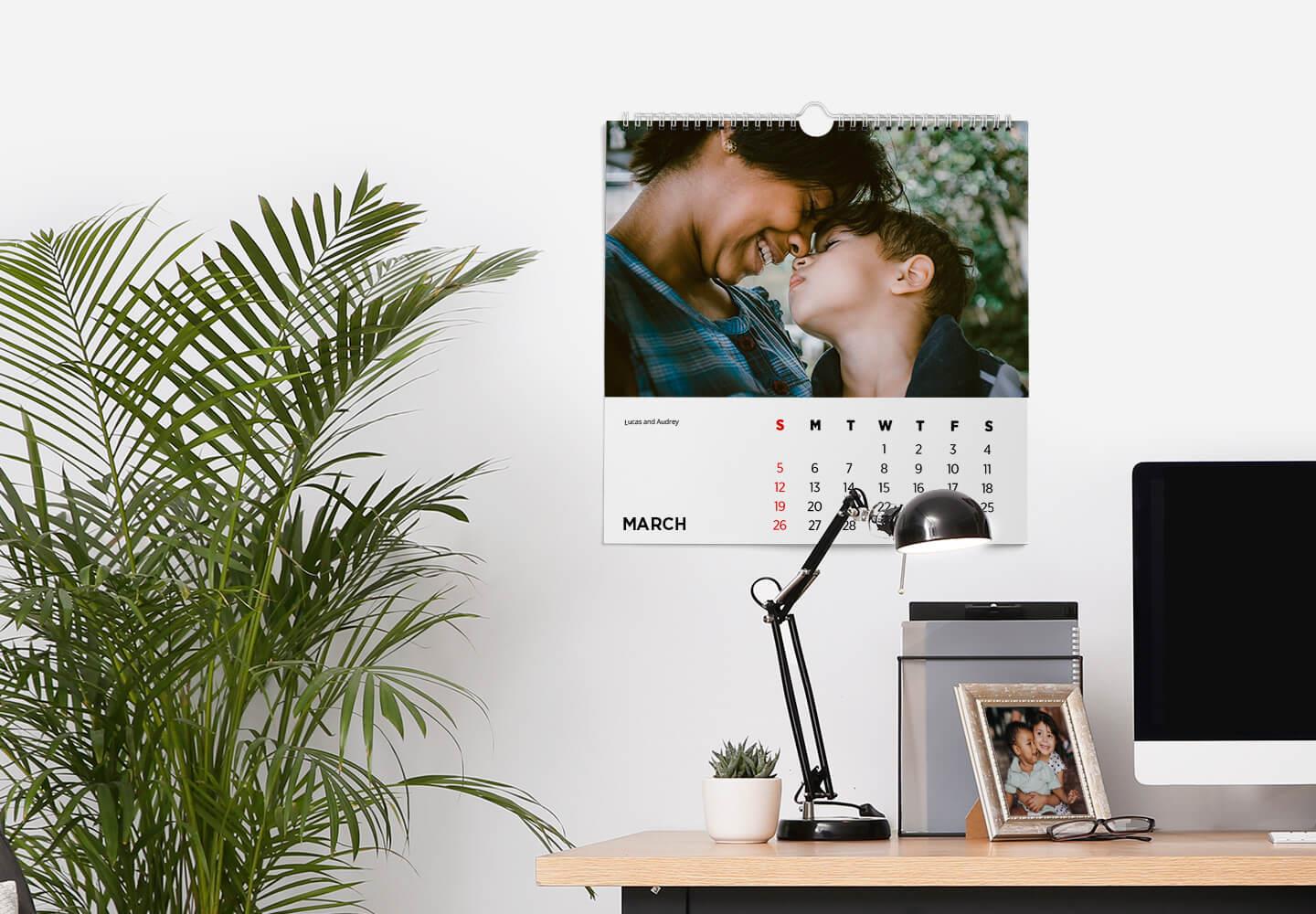 Deco Calendar
Why look at someone else's sunset picture every month when you can print your own? Fill a whole year with your creativity and enjoy it every day.
Product details
Large selection of templates and layouts
Spiral bound ready to hang size 8.5" x 11" to 24" x 18"
Printed on heavy weight card stock
Regular price from
1. Choose size
2. Choose the start date
The selected start date is in the past. Please make sure that the selected date is what is desired.
3. Create your calendar below