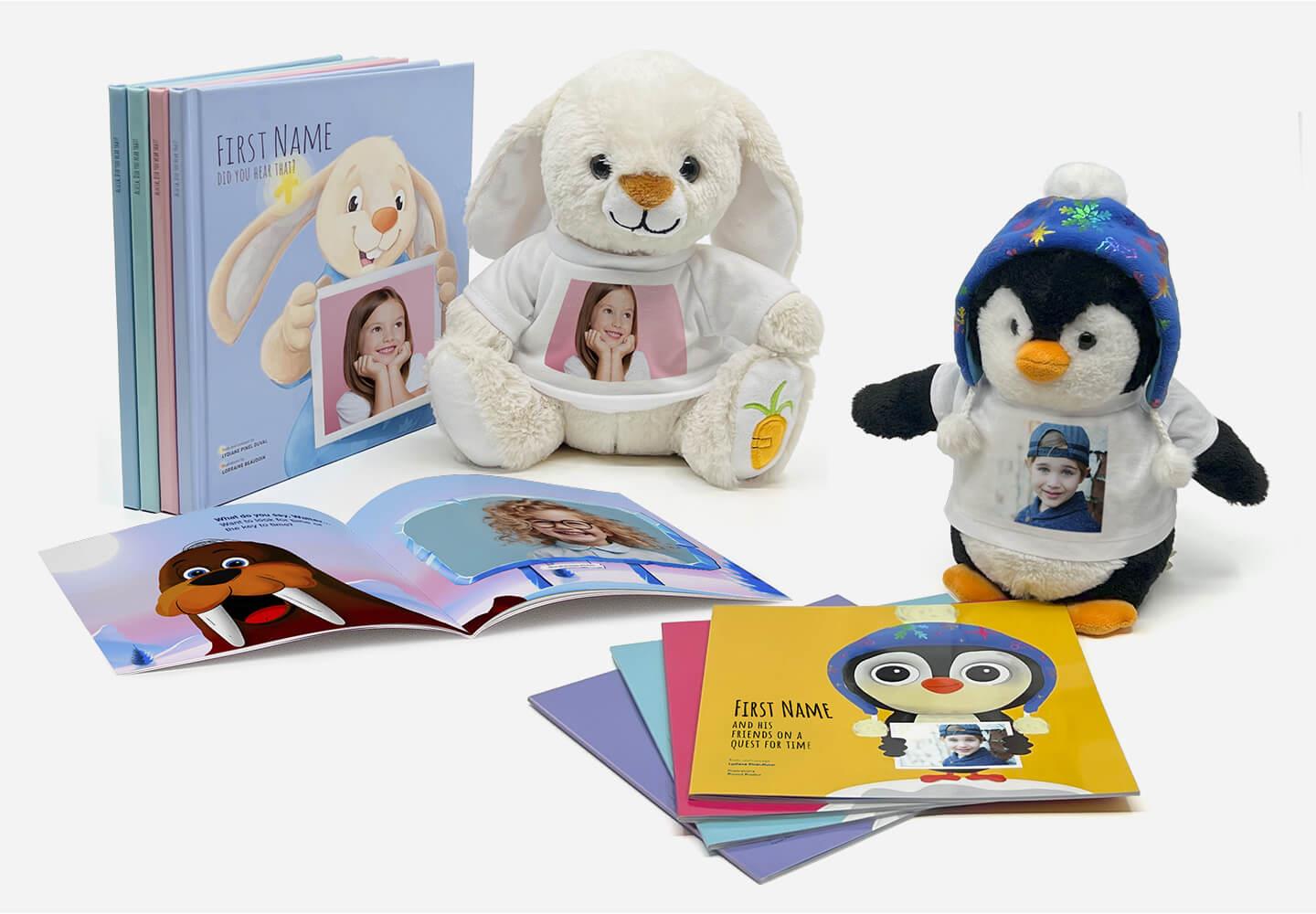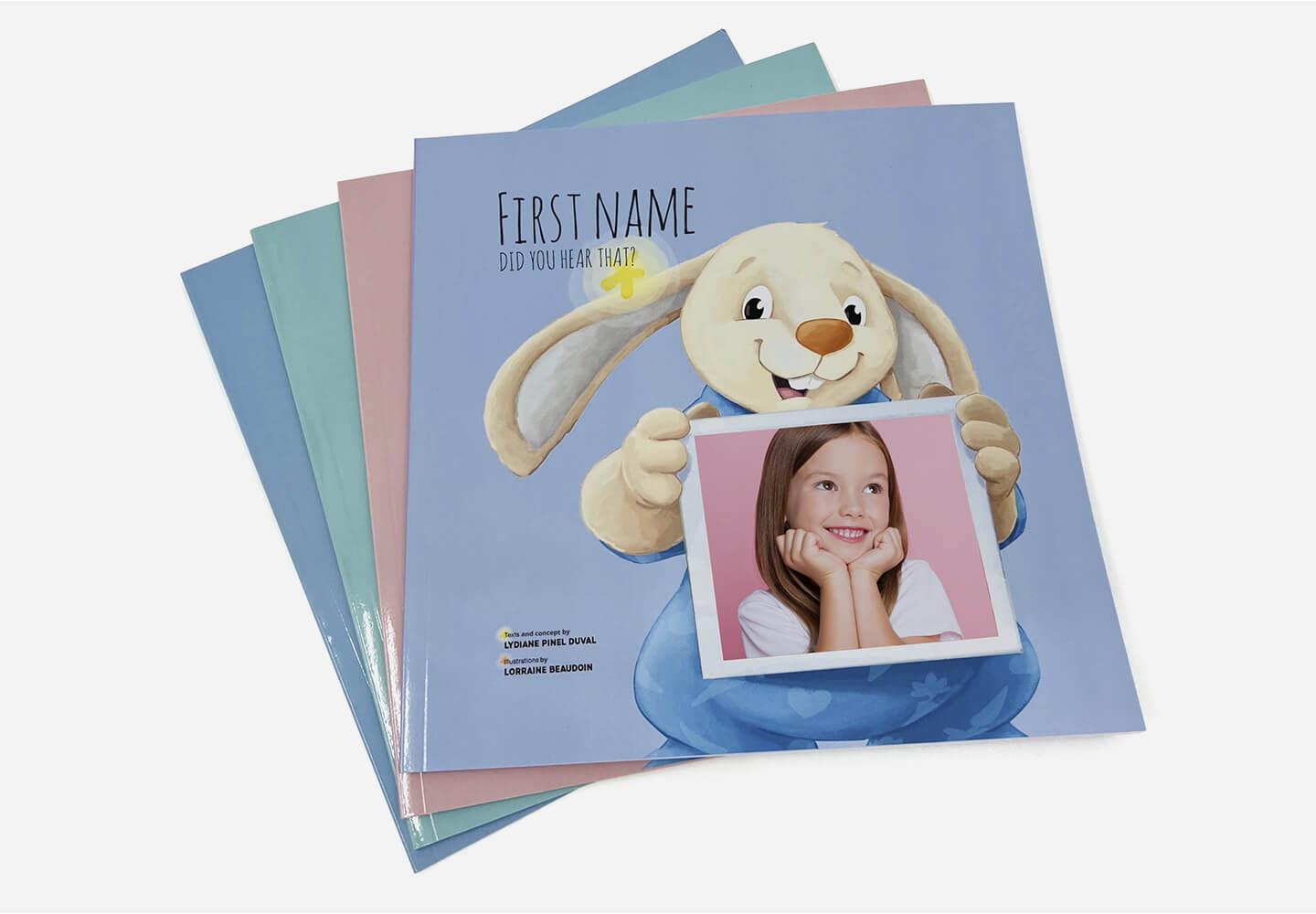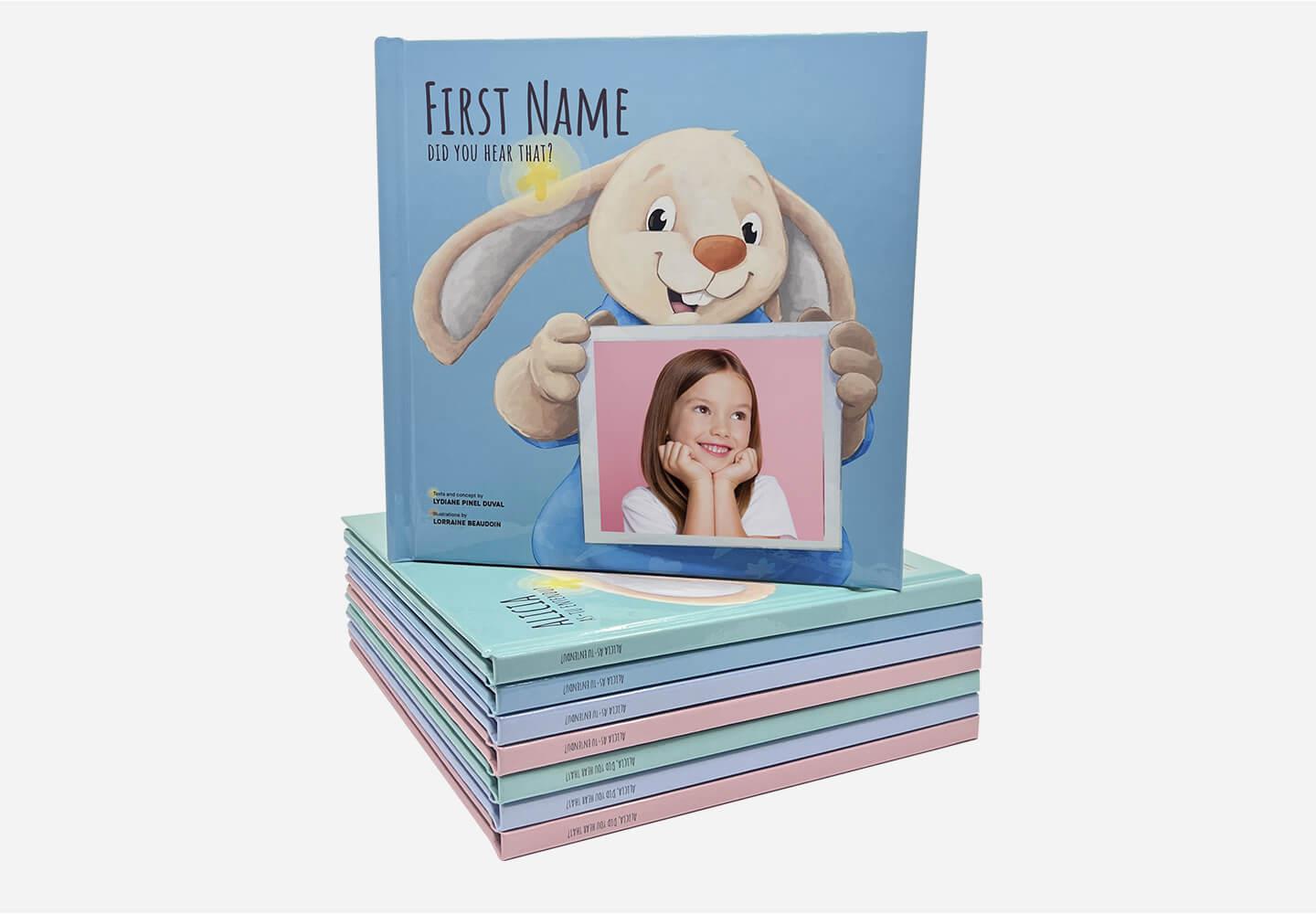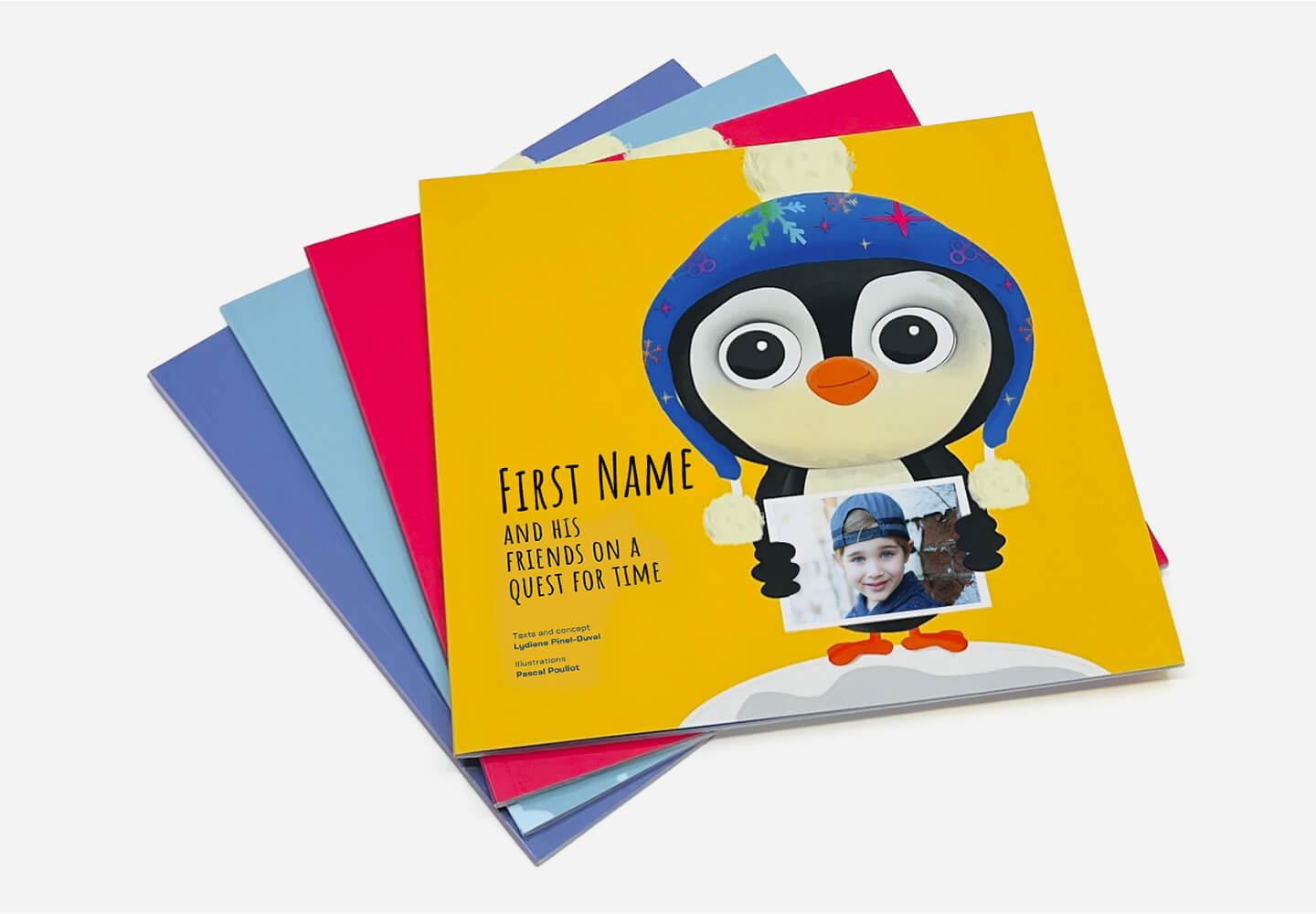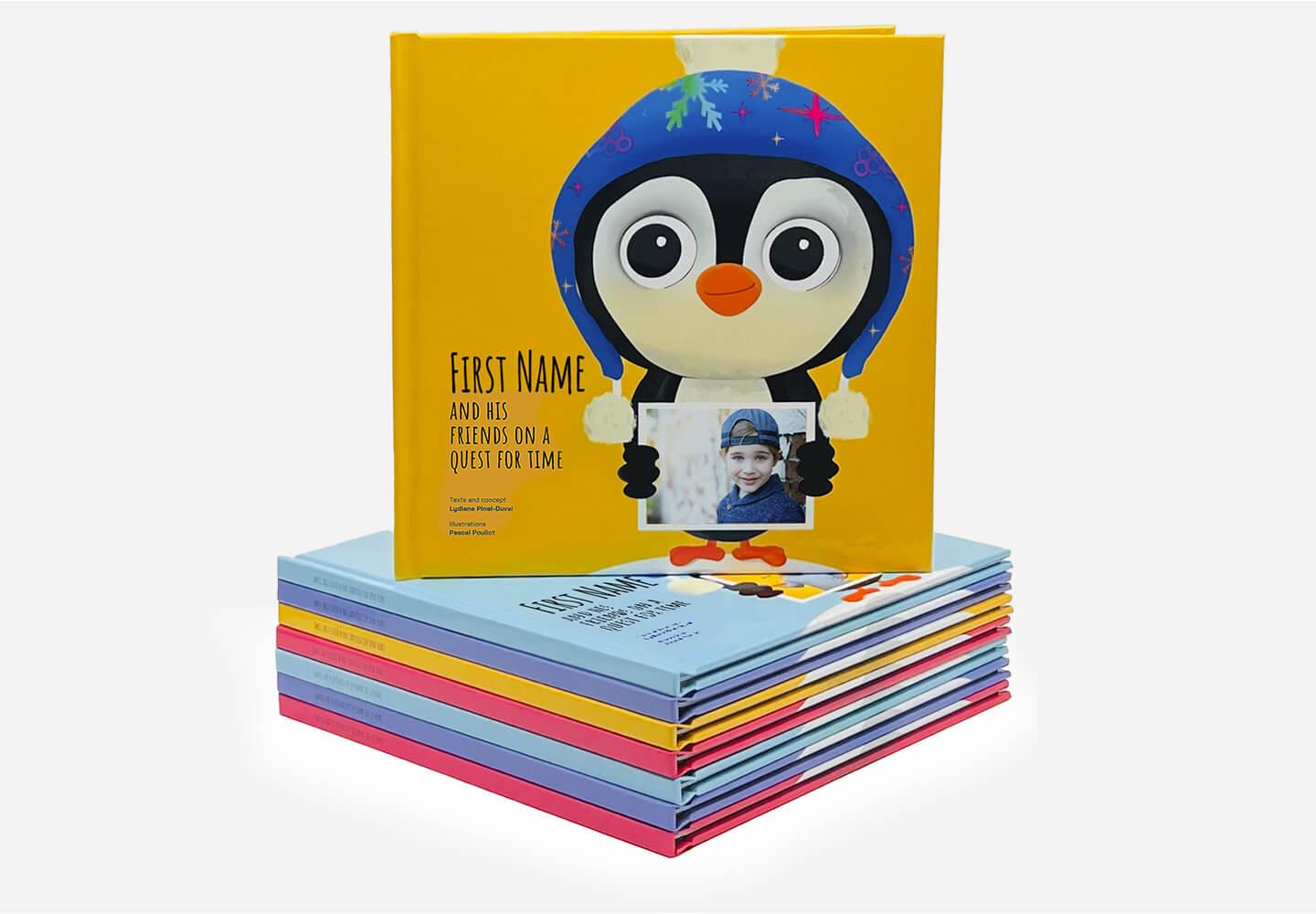 Personalized Story Book
See our NEW customizable story book for children.
Your child will marvel when he/she sees photos of himself/herself with family and friends through an inspirational story. A unique and custom gift that all children will cherish while saving fabulous photo memories.
Product details
Hardcover or softcover book: 8 X 8
Photo spots of your choice.
20 pages
Name of the child on the cover page
Personal note at the back.
Custom Teddies , sold separately (right here)
Each story is available in 4 colors 
For delivery before Christmas order this product by December 11th
Summary
An inspiring and comforting bedtime story
Pom Pom, an endearing rabbit, finds out he's got a super power. He can hear an inside voice that guides his decisions and reassures him. He believes it's better not to mention it until the day the little voice seems to have disappeared. Is he too anxious to hear it? His mom will then share a secret with him! An ideal book to remind children of the importance to believe in themselves and to listen to that magic inside voice!
Texts and concept by Lydiane Pinel Duval
Illustrated by Lorraine Beaudoin
Discover a charming story that reminds us of the importance of enjoying the present moment!
Follow the adventures of Percy, an adorable penguin, and his friend Walter the walrus, as they set out in search of time. Their goal remaining a bit vague, they will discover the importance of giving time to friends and knowing how to stop and fully enjoy the present moment. This captivating story is sure to become a children's favourite!
Texts and concept by Lydiane Pinel Duval
Illustrated by Pascal Pouliot