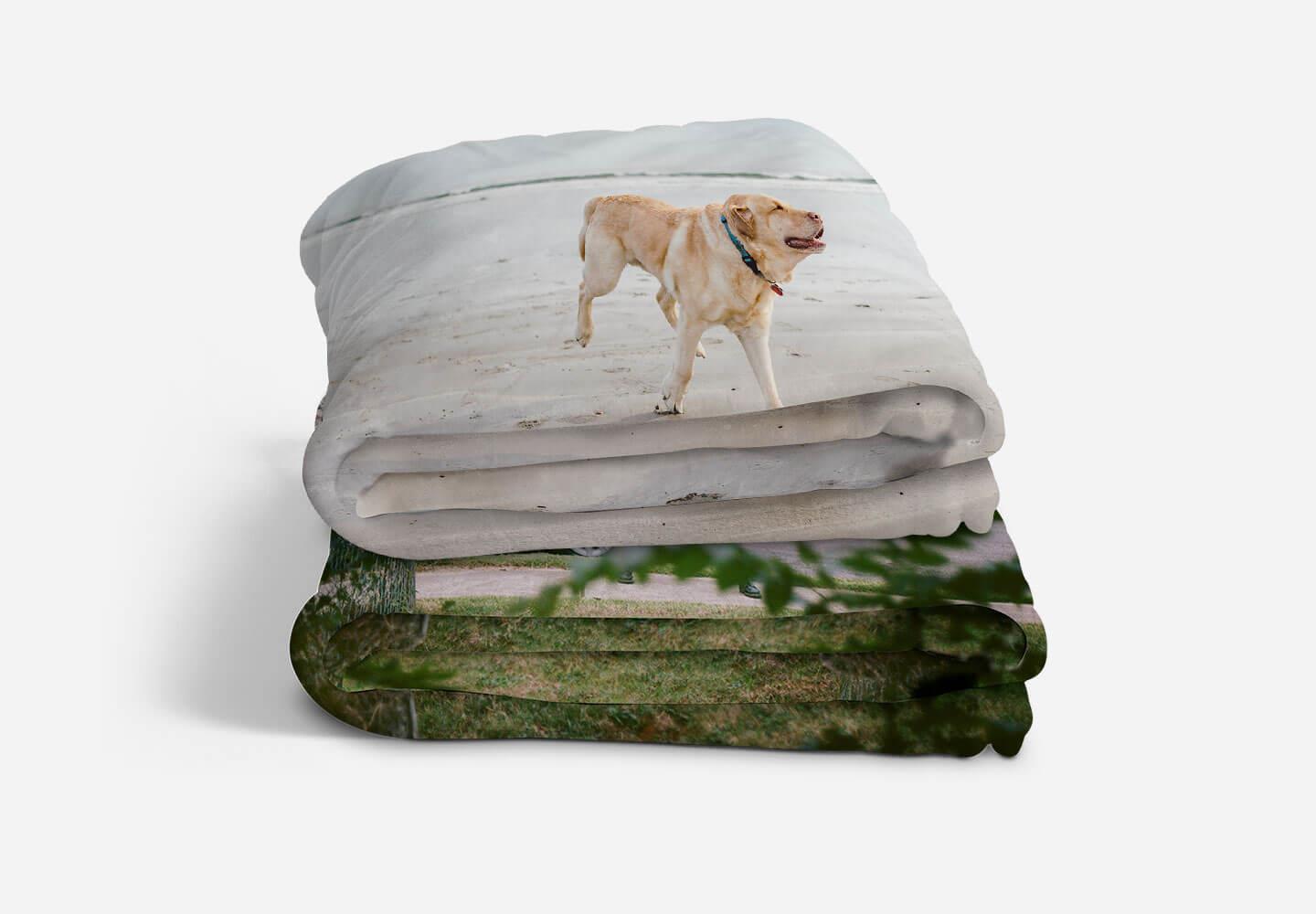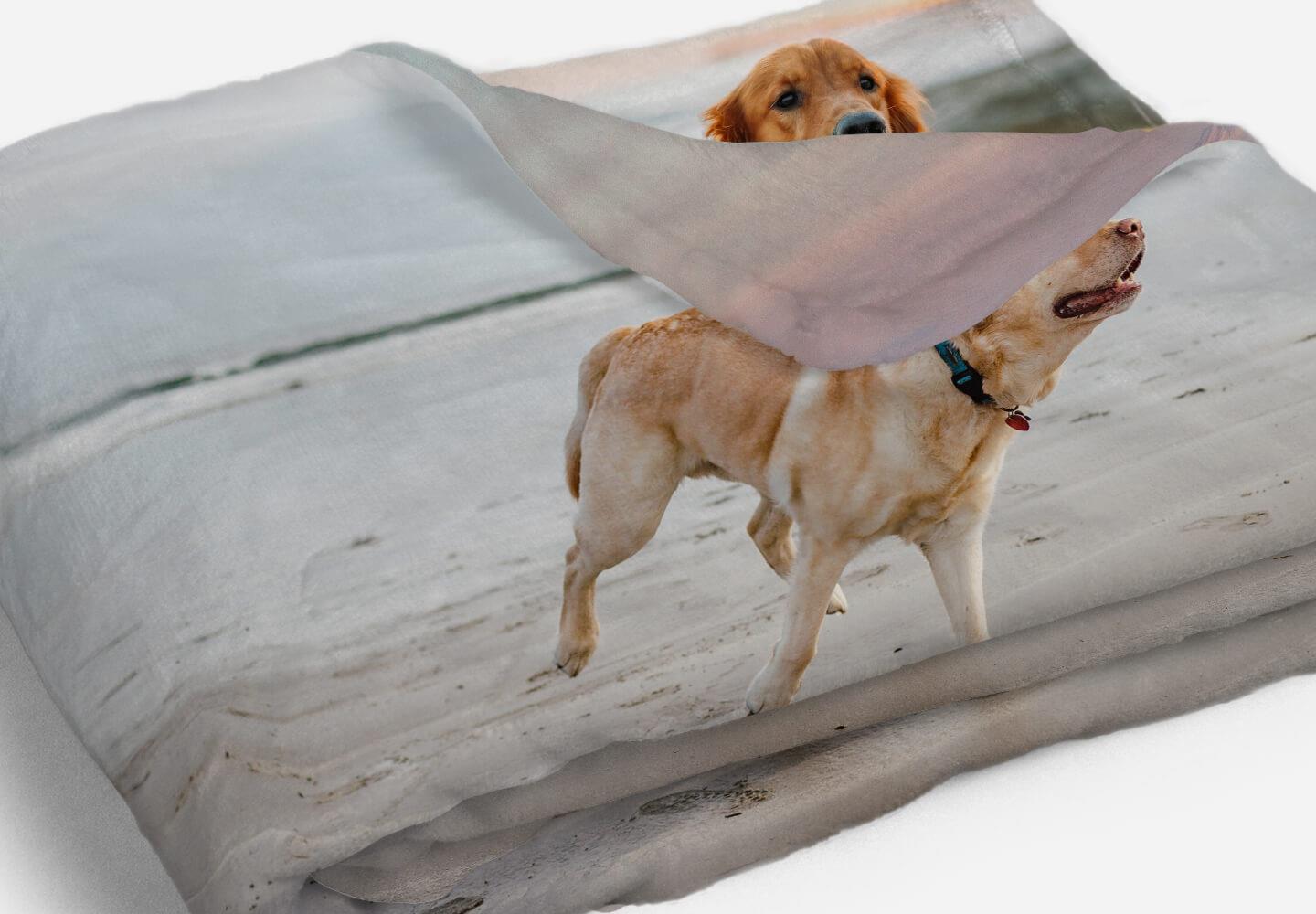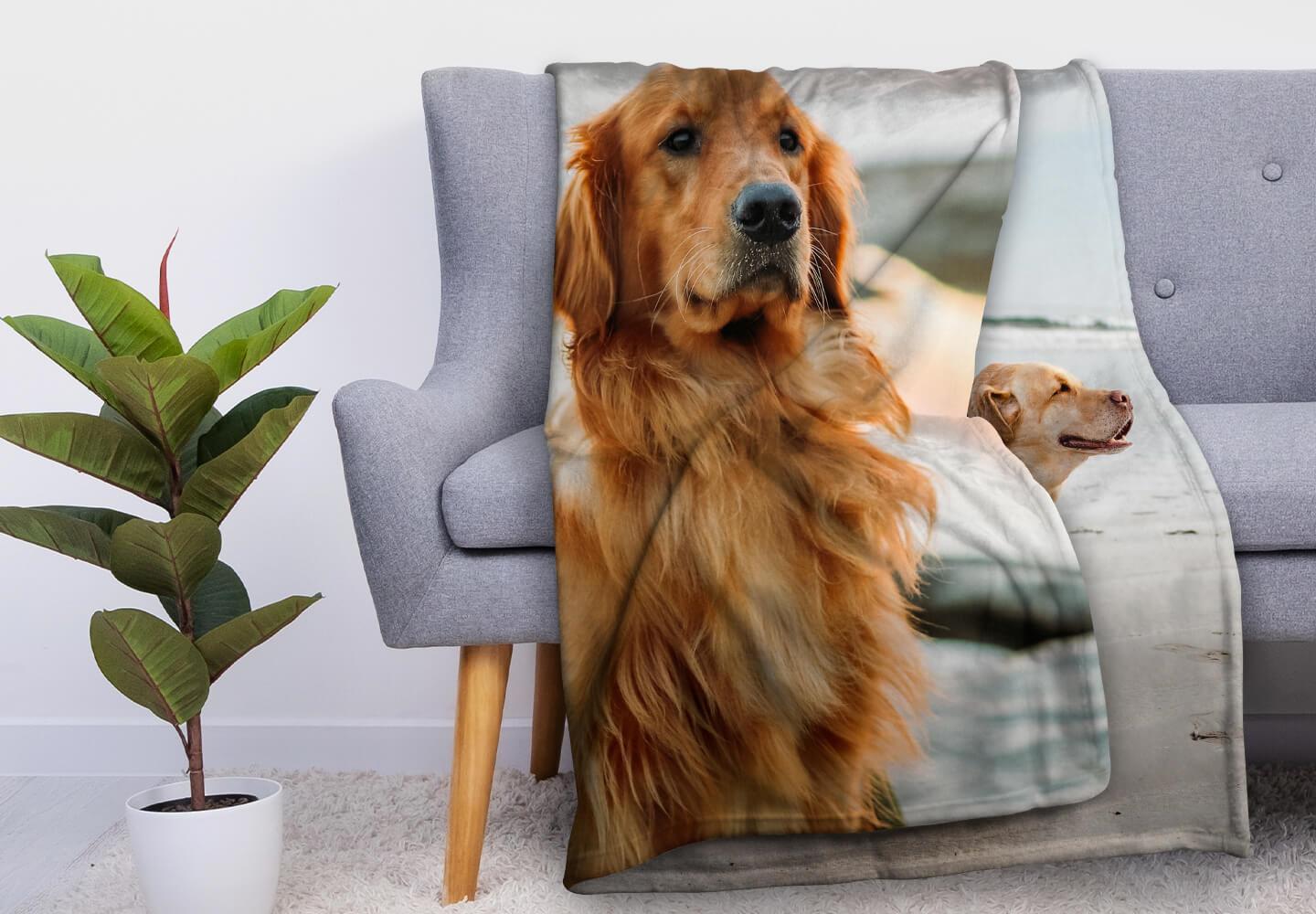 Blankets
Your favourite photo has never been cozier. Print in full colour on both sides and cuddle up with what you love. Feels super soft too!
Product details
Quality printing on both sides
100% Polyester
Machine wash and dry
Sizes 27"x39" or 45"x55"
Regular price from
For delivery before Christmas order this product by December 11th
More details
Experience the ultimate cozy comfort and showcase your most treasured memories with our personalized blankets. These blankets are not only incredibly soft and warm but also offer a vibrant canvas to print your favorite photo on both sides. With a variety of colors and designs to choose from, you can create a truly unique blanket that reflects your style and preferences. Whether it's for yourself, a loved one, or a special event, our high-quality personalized blankets provide an exceptional and heartwarming experience.
Our personalized blankets also present a fantastic branding opportunity. Customize them with your business logo and/or slogan to create memorable and practical gifts for your employees or clients. This allows you to showcase your brand in a thoughtful and unique way. For special projects or events, our personalized blankets featuring your company's branding serve as original and cherished mementos. Add names, event dates, or special messages to create a lasting symbol of love, friendship, or business connection. Snuggle up in the warmth and sentimentality of our personalized blankets and let your memories and branding shine.