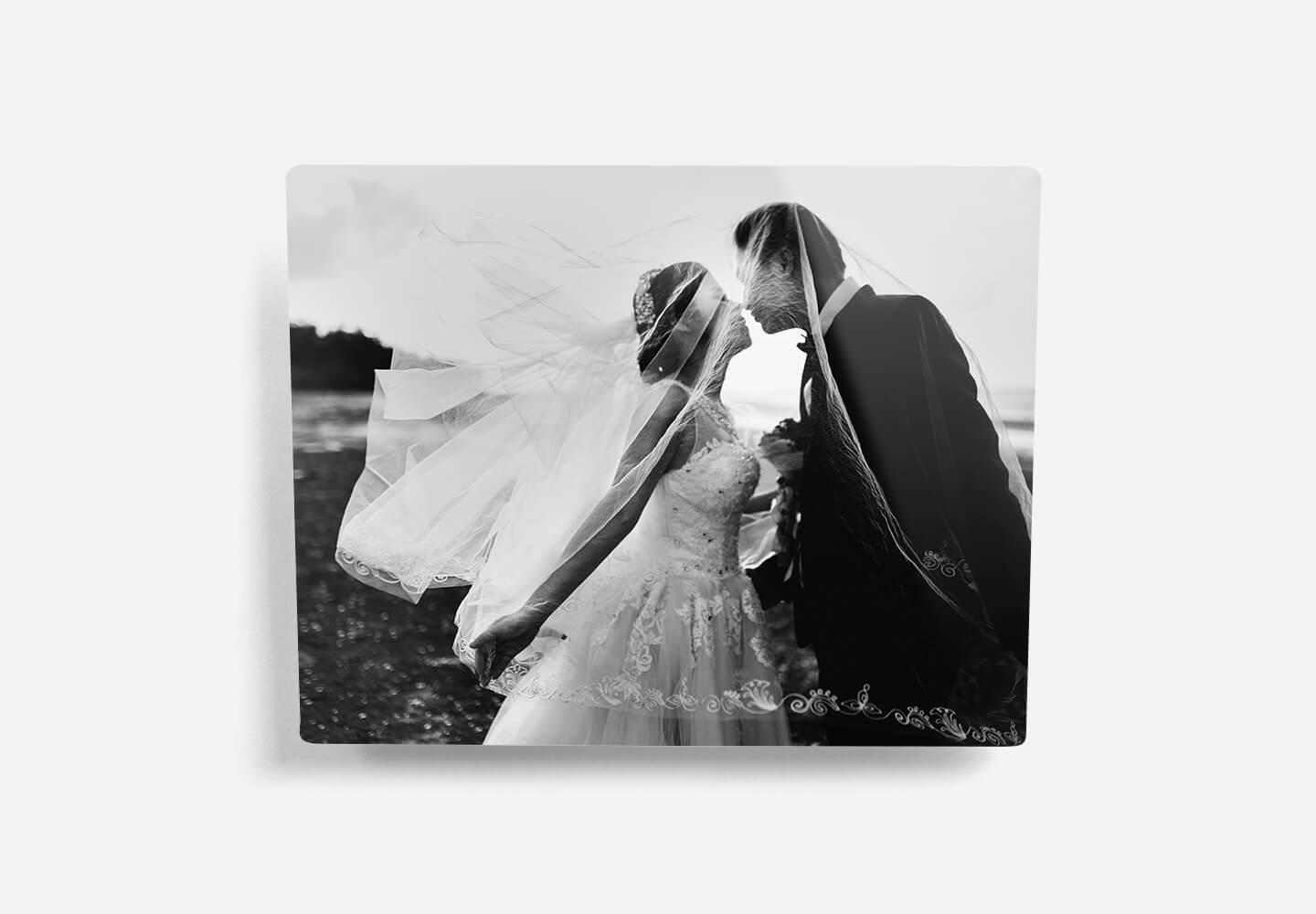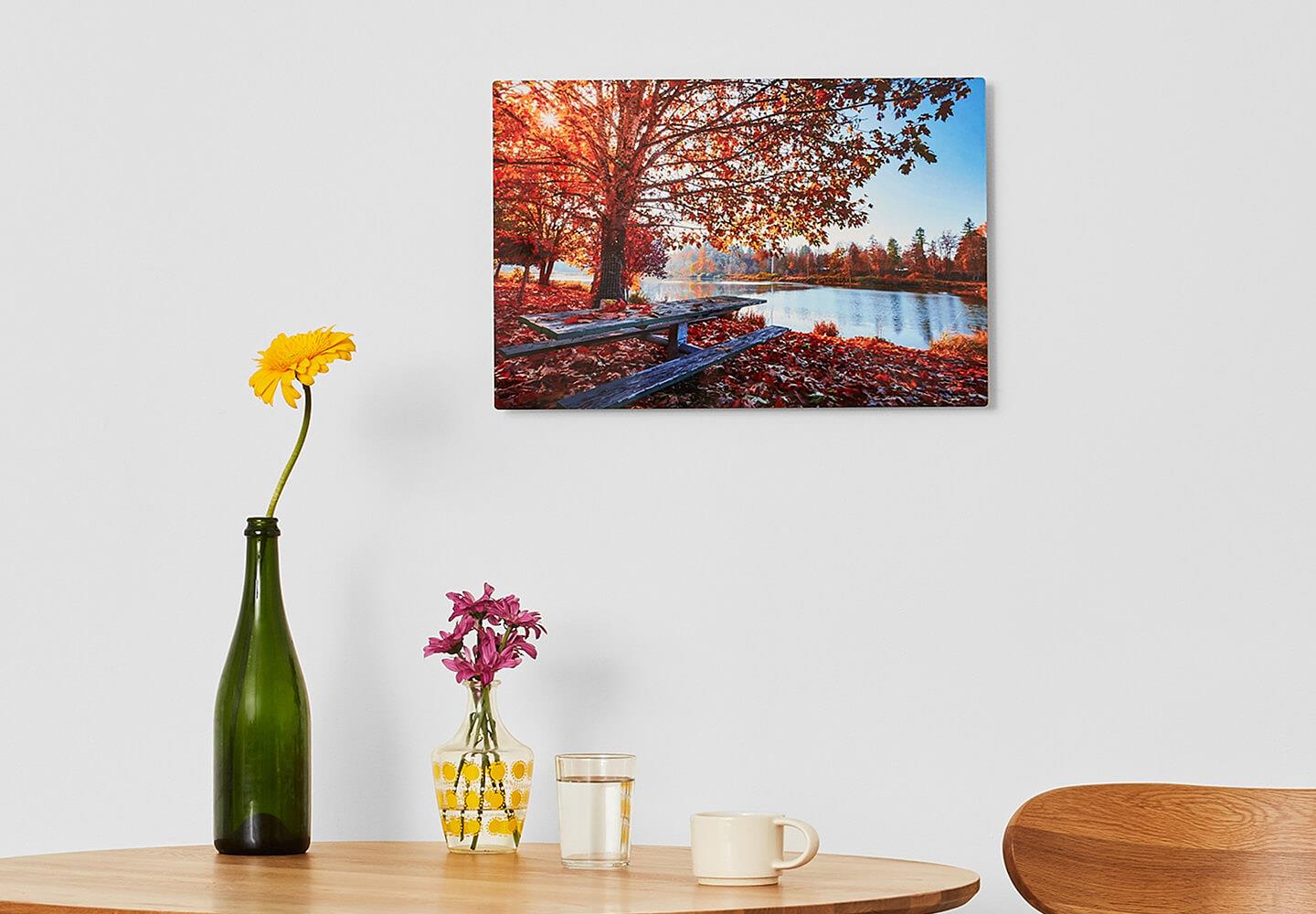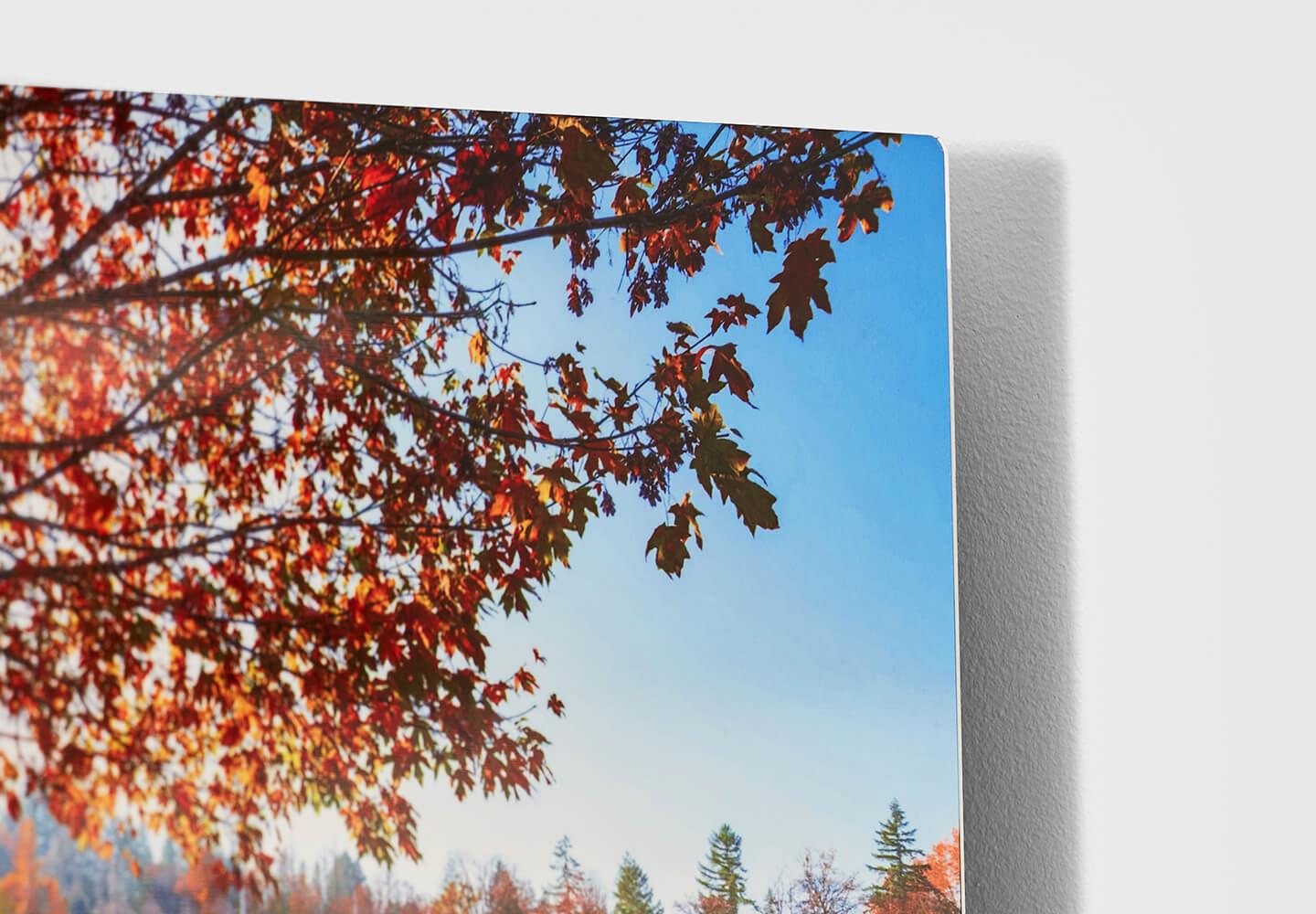 Metal Prints
'Whoa!" "Wow!" and "How?" are just some of the reactions you can expect from people who see photos of your awesome life printed directly on an aluminum sheet. Display it on the wall with a wooden backing.
Product details
Cromalux HD Prints available with high gloss finish
Resitant to light and water damage
Includes wooden hanging block
Desktop (Metal Angle). Only available for 5x7 format
5"x7" to 30"x40"
Regular price from
Choose size
| | |
| --- | --- |
| | $26.79 |
| | $64.29 |
| | $75.09 |
| | $96.49 |
| | $107.19 |
| | $117.89 |
| | $171.39 |
| | $182.19 |
| | $267.89 |
| | $149.99 |
| | $289.29 |
| | $310.69 |
| | $299.99 |
| | $321.39 |
| | $353.59 |
| | $374.99 |
| | $482.09 |
| | |
| --- | --- |
| | $26.79 |
| | $64.29 |
| | $75.09 |
| | $96.49 |
| | $107.19 |
| | $117.89 |
| | $149.99 |
| | $171.39 |
| | $182.19 |
| | $267.89 |
| | $353.59 |
| | $289.29 |
| | $310.69 |
| | $299.99 |
| | $374.99 |
| | $321.39 |
| | $482.09 |
| | |
| --- | --- |
| | $53.69 |
| | $75.09 |
| | $96.49 |
| | $139.39 |
| | $246.49 |
| | $310.69 |