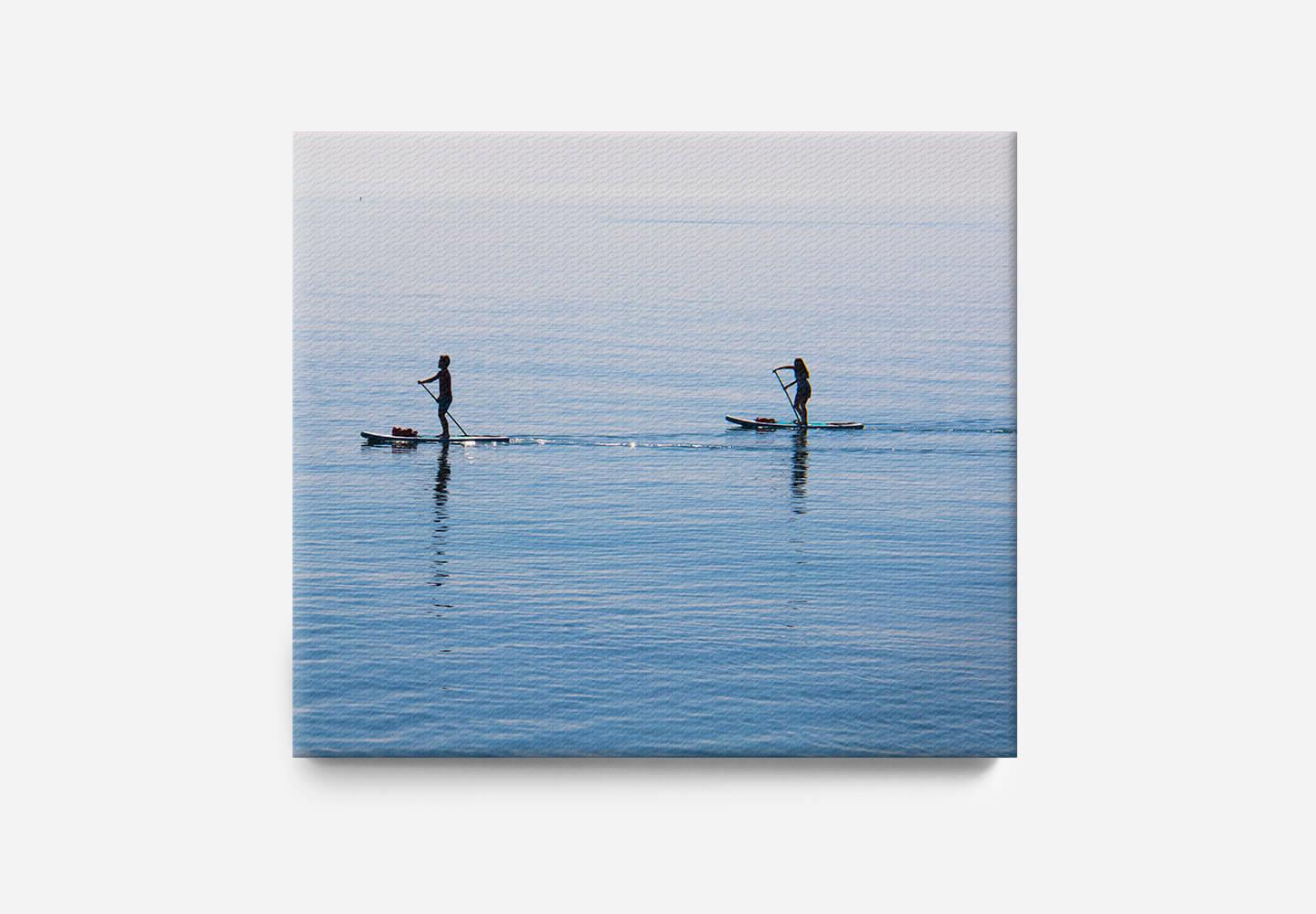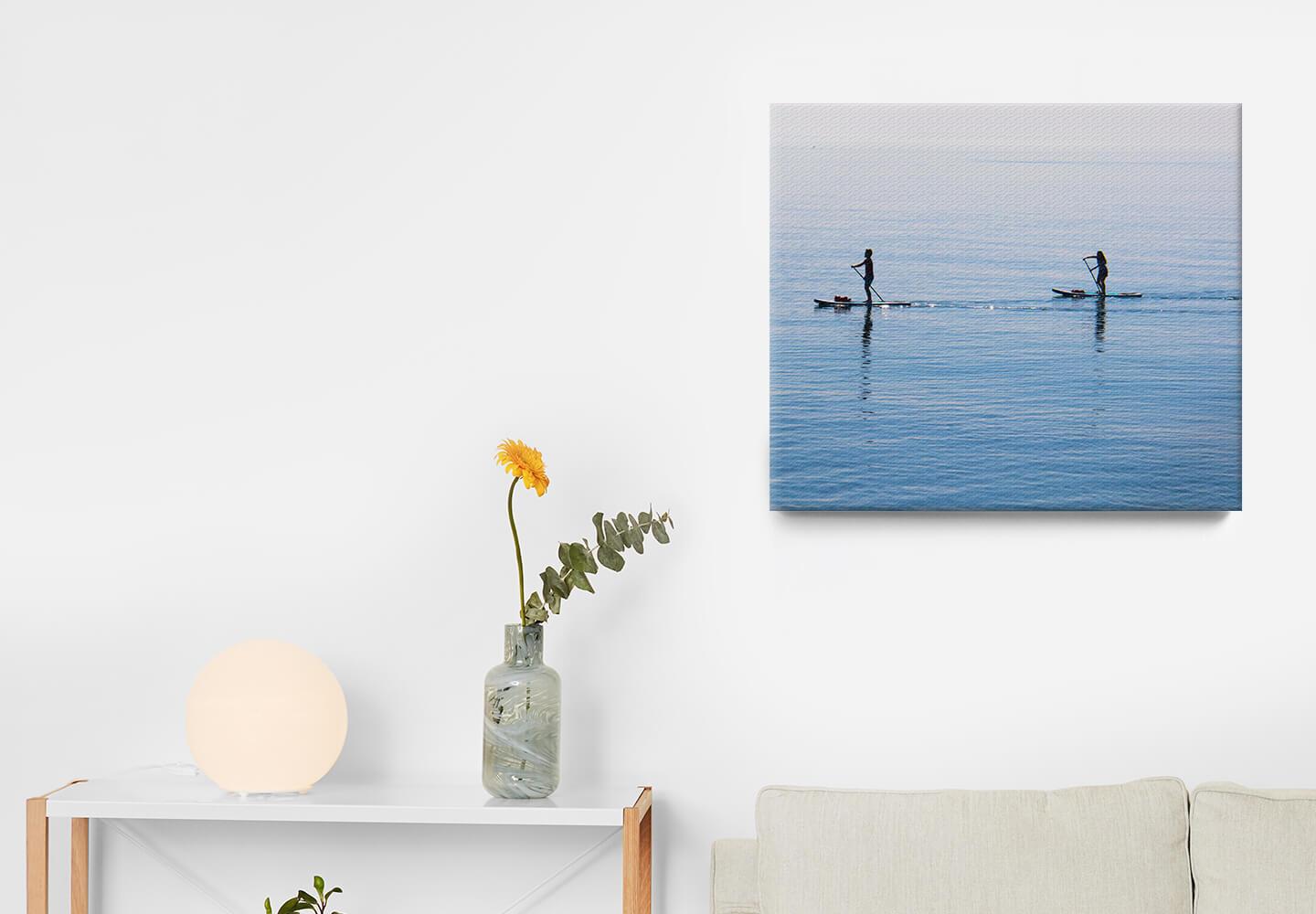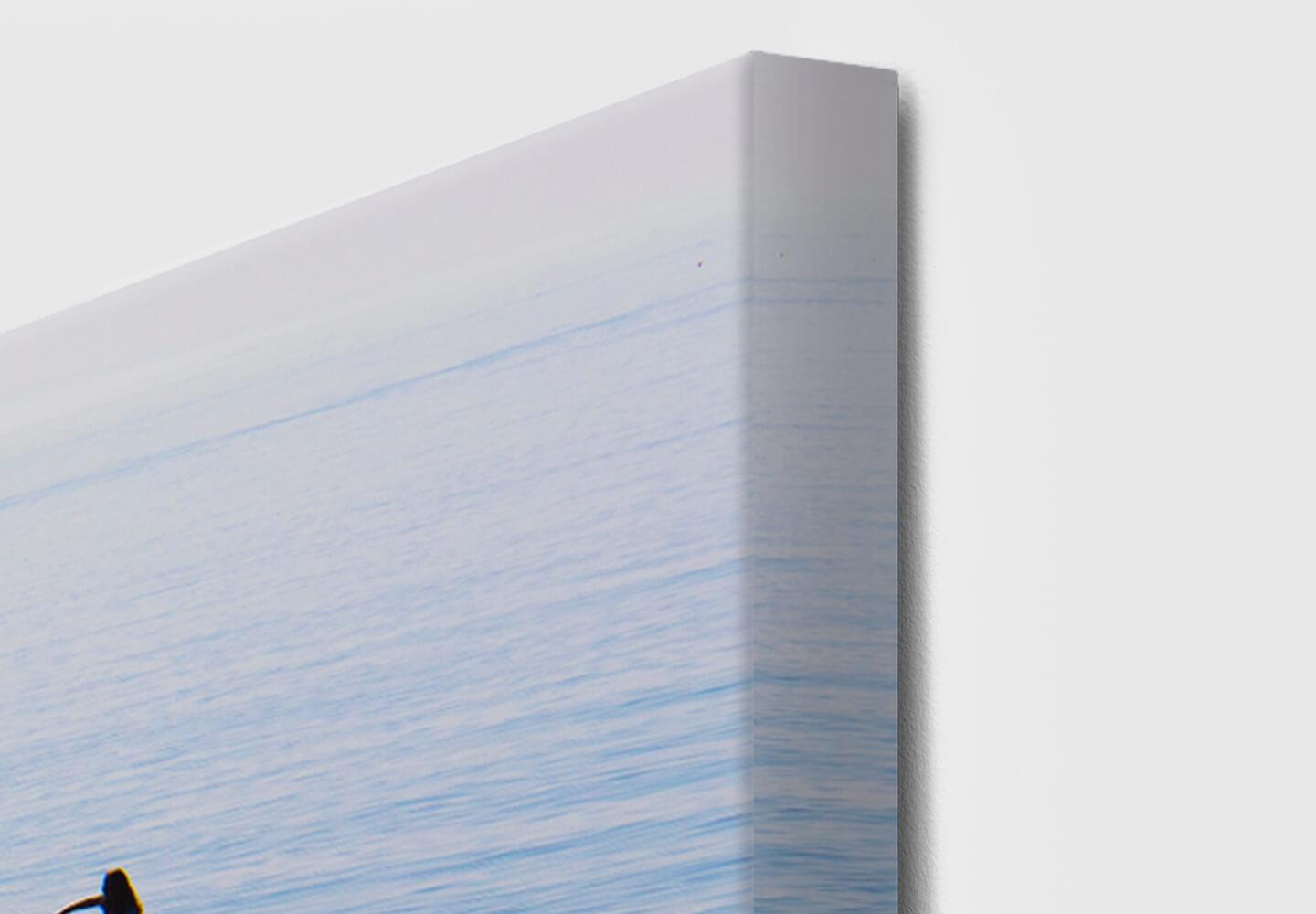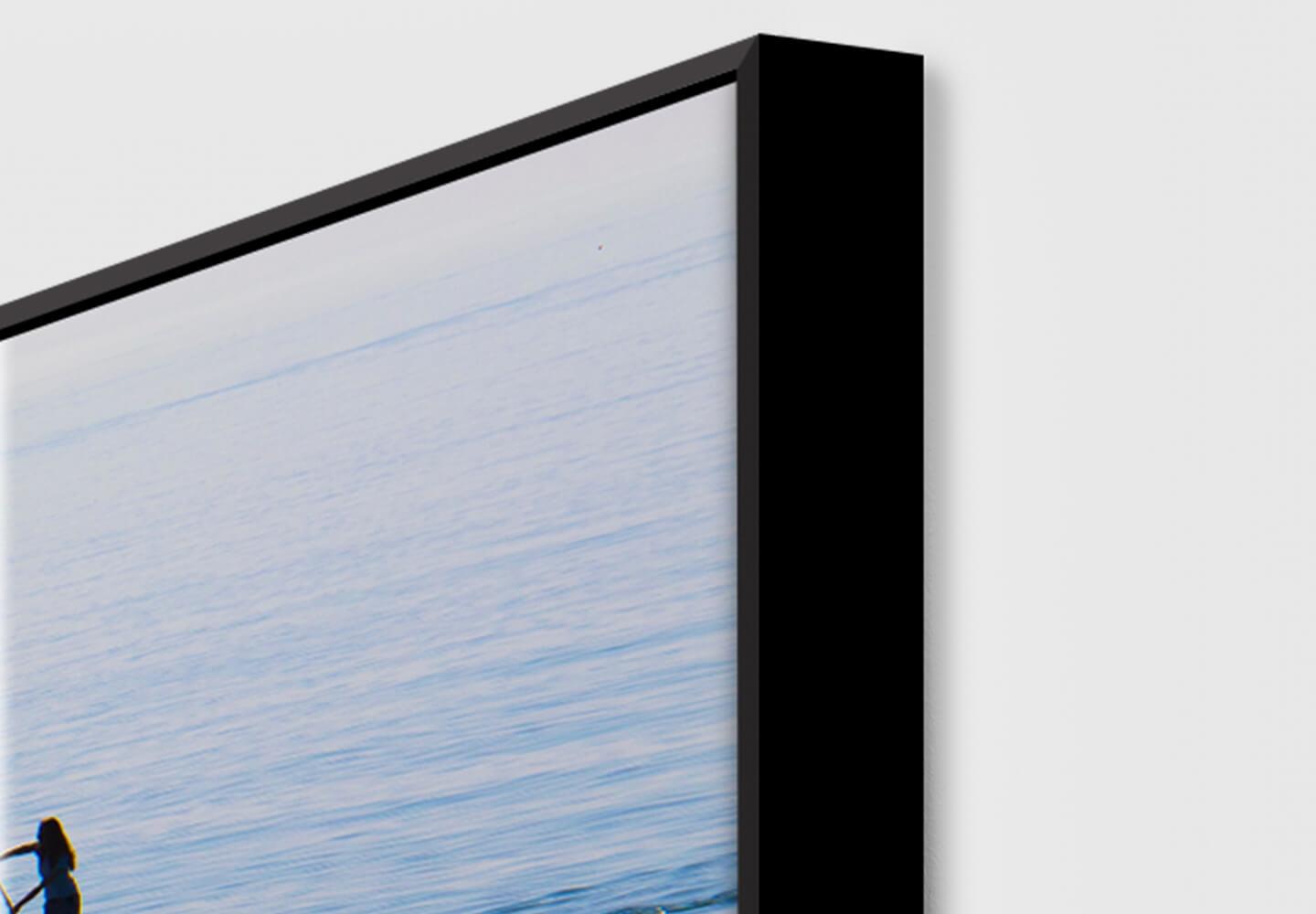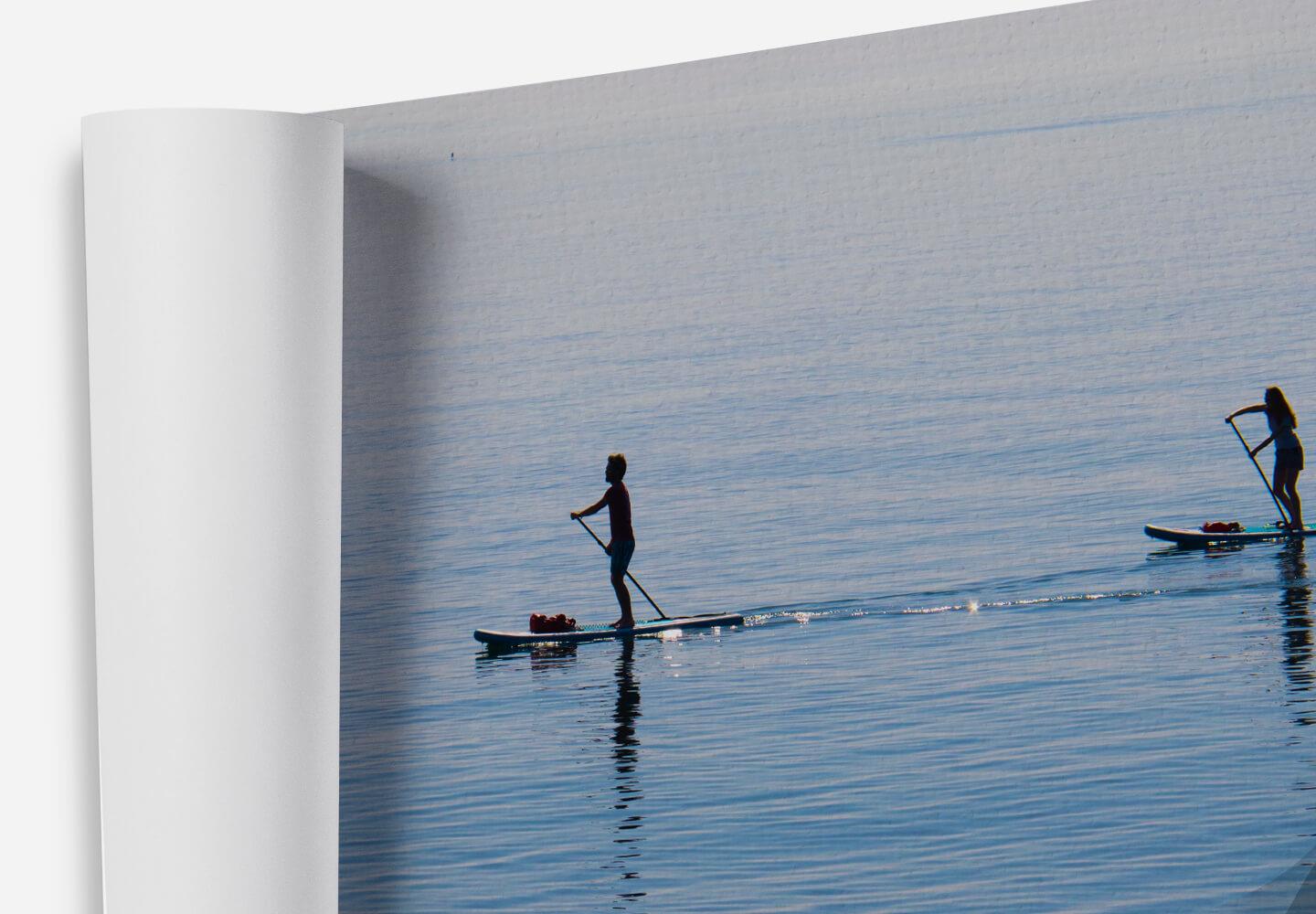 Canvas Print
Give the photos you love the premium treatment with a heavy weight canvas print over a solid wood frame. We'll help you get it just right with a solid or wrapped border. You can add an optional white , brown or black outer frame.
Product details
Choice of white border or image wrapped border
Optional white, brown or black frame
View your Canvas from all angles
Sizes 8" x 10" to 30 x 40"
Regular price from
1. Choose your product
2. Choose your border
3. Choose thickness
4. Choose your format
| | |
| --- | --- |
| | $47.49 |
| | $52.99 |
| | $58.59 |
| | $69.49 |
| | $77.29 |
| | $78.39 |
| | $104.89 |
| | $88.29 |
| | $121.39 |
| | $126.99 |
| | $132.39 |
| | $143.59 |
| | $164.99 |
| | $174.99 |
| | $164.99 |
| | $189.99 |
| | $229.99 |
| | |
| --- | --- |
| | $47.49 |
| | $52.99 |
| | $58.59 |
| | $69.49 |
| | $77.29 |
| | $78.39 |
| | $88.29 |
| | $104.89 |
| | $121.39 |
| | $126.99 |
| | $164.99 |
| | $132.39 |
| | $143.59 |
| | $164.99 |
| | $189.99 |
| | $174.99 |
| | $229.99 |
| | |
| --- | --- |
| | $54.19 |
| | $66.19 |
| | $82.89 |
| | $121.39 |
| | $154.49 |
4. Choose your format
| | |
| --- | --- |
| | $57.99 |
| | $63.99 |
| | $69.49 |
| | $79.99 |
| | $87.99 |
| | $89.49 |
| | $114.99 |
| | $99.39 |
| | $132.39 |
| | $137.99 |
| | $143.59 |
| | $154.49 |
| | $174.99 |
| | $186.99 |
| | $174.99 |
| | $203.99 |
| | $239.99 |
| | |
| --- | --- |
| | $57.99 |
| | $63.99 |
| | $69.49 |
| | $79.99 |
| | $87.99 |
| | $89.49 |
| | $99.39 |
| | $114.99 |
| | $132.39 |
| | $137.99 |
| | $174.99 |
| | $143.59 |
| | $154.49 |
| | $174.99 |
| | $203.99 |
| | $186.99 |
| | $239.99 |
| | |
| --- | --- |
| | $64.99 |
| | $77.99 |
| | $93.99 |
| | $132.39 |
| | $164.99 |
3. Choose thickness
4. Choose your format
| | |
| --- | --- |
| | $52.99 |
| | $58.59 |
| | $63.99 |
| | $74.99 |
| | $82.89 |
| | $83.89 |
| | $110.39 |
| | $93.79 |
| | $126.99 |
| | $132.39 |
| | $137.99 |
| | $148.99 |
| | $169.99 |
| | $179.99 |
| | $194.99 |
| | $169.99 |
| | $234.99 |
| | |
| --- | --- |
| | $52.99 |
| | $58.59 |
| | $63.99 |
| | $74.99 |
| | $82.89 |
| | $83.89 |
| | $93.79 |
| | $110.39 |
| | $126.99 |
| | $132.39 |
| | $169.99 |
| | $137.99 |
| | $148.99 |
| | $169.99 |
| | $179.99 |
| | $194.99 |
| | $234.99 |
| | |
| --- | --- |
| | $58.59 |
| | $71.79 |
| | $88.29 |
| | $126.99 |
| | $159.99 |
4. Choose your format
| | |
| --- | --- |
| | $63.99 |
| | $69.49 |
| | $74.99 |
| | $85.99 |
| | $93.79 |
| | $94.99 |
| | $121.39 |
| | $104.89 |
| | $137.99 |
| | $143.59 |
| | $148.99 |
| | $159.99 |
| | $182.09 |
| | $193.19 |
| | $209.69 |
| | $179.99 |
| | $244.99 |
| | |
| --- | --- |
| | $63.99 |
| | $69.49 |
| | $74.99 |
| | $85.99 |
| | $93.79 |
| | $94.99 |
| | $104.89 |
| | $121.39 |
| | $137.99 |
| | $143.59 |
| | $179.99 |
| | $148.99 |
| | $159.99 |
| | $182.09 |
| | $193.19 |
| | $209.69 |
| | $244.99 |
| | |
| --- | --- |
| | $70.49 |
| | $82.89 |
| | $99.99 |
| | $143.59 |
| | $171.19 |
2. Choose your wood frame
3. Choose your format
| | |
| --- | --- |
| | $87.99 |
| | $98.99 |
| | $110.39 |
| | $121.39 |
| | $126.99 |
| | $137.99 |
| | $194.99 |
| | $164.99 |
| | $209.69 |
| | $219.99 |
| | $229.99 |
| | $249.99 |
| | $284.99 |
| | $308.99 |
| | $284.99 |
| | $329.99 |
| | $389.99 |
| | |
| --- | --- |
| | $87.99 |
| | $98.99 |
| | $110.39 |
| | $121.39 |
| | $126.99 |
| | $137.99 |
| | $164.99 |
| | $194.99 |
| | $209.69 |
| | $219.99 |
| | $284.99 |
| | $229.99 |
| | $249.99 |
| | $284.99 |
| | $308.99 |
| | $329.99 |
| | $389.99 |
| | |
| --- | --- |
| | $104.89 |
| | $115.89 |
| | $154.49 |
| | $219.99 |
| | $264.79 |
3. Choose your format
| | |
| --- | --- |
| | $87.99 |
| | $98.99 |
| | $110.39 |
| | $121.39 |
| | $126.99 |
| | $137.99 |
| | $194.99 |
| | $164.99 |
| | $209.69 |
| | $219.99 |
| | $229.99 |
| | $249.99 |
| | $284.99 |
| | $308.99 |
| | $284.99 |
| | $329.99 |
| | $389.99 |
| | |
| --- | --- |
| | $87.99 |
| | $98.99 |
| | $110.39 |
| | $121.39 |
| | $126.99 |
| | $137.99 |
| | $164.99 |
| | $194.99 |
| | $209.69 |
| | $219.99 |
| | $284.99 |
| | $229.99 |
| | $249.99 |
| | $284.99 |
| | $308.99 |
| | $329.99 |
| | $389.99 |
| | |
| --- | --- |
| | $104.89 |
| | $115.89 |
| | $154.49 |
| | $219.99 |
| | $264.79 |
3. Choose your format
| | |
| --- | --- |
| | $87.99 |
| | $98.99 |
| | $110.39 |
| | $121.39 |
| | $126.99 |
| | $137.99 |
| | $194.99 |
| | $164.99 |
| | $209.69 |
| | $219.99 |
| | $229.99 |
| | $249.99 |
| | $284.99 |
| | $308.99 |
| | $284.99 |
| | $329.99 |
| | $389.99 |
| | |
| --- | --- |
| | $87.99 |
| | $98.99 |
| | $110.39 |
| | $121.39 |
| | $126.99 |
| | $137.99 |
| | $164.99 |
| | $194.99 |
| | $209.69 |
| | $219.99 |
| | $284.99 |
| | $229.99 |
| | $249.99 |
| | $284.99 |
| | $308.99 |
| | $329.99 |
| | $389.99 |
| | |
| --- | --- |
| | $104.89 |
| | $115.89 |
| | $154.49 |
| | $219.99 |
| | $264.79 |