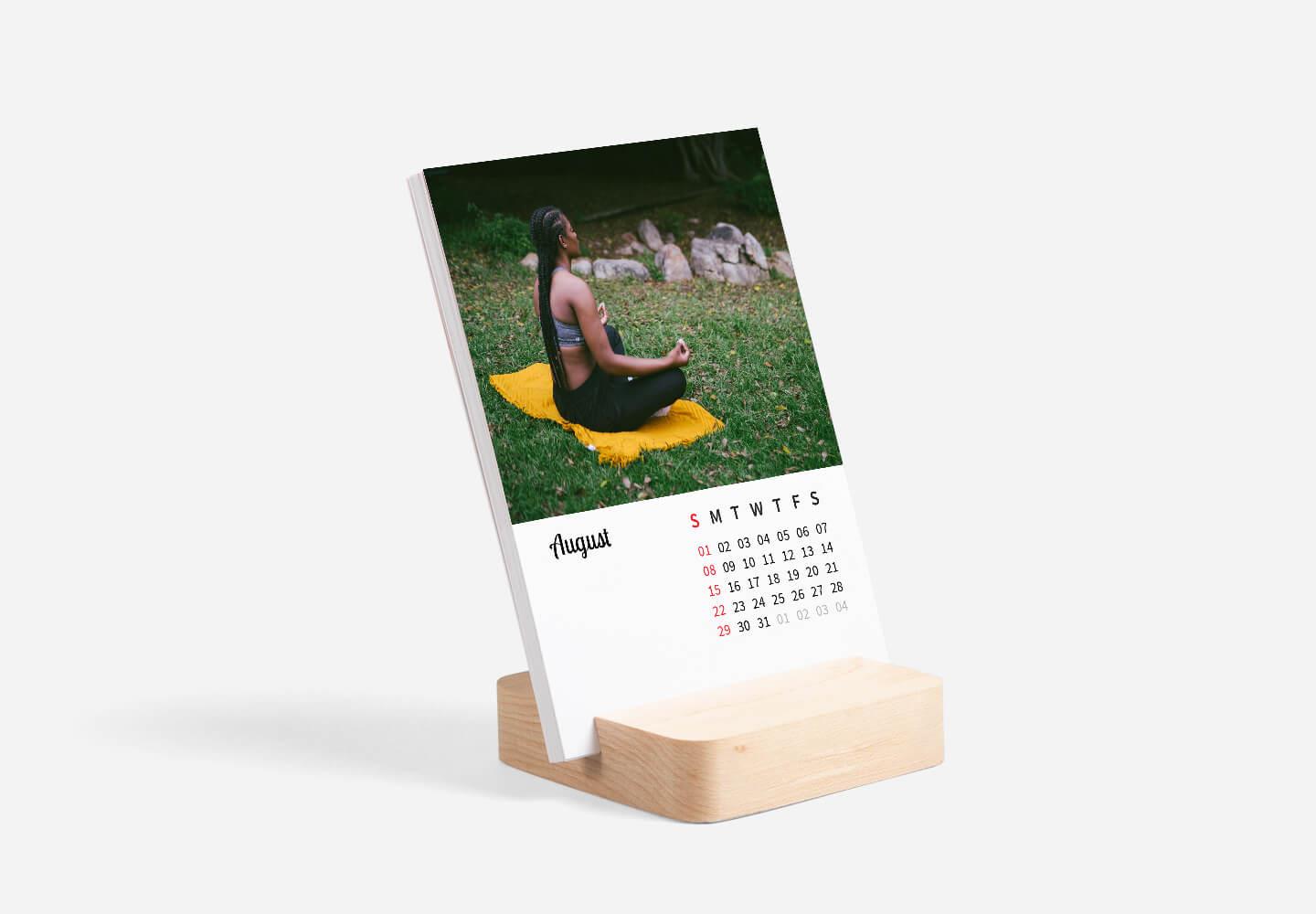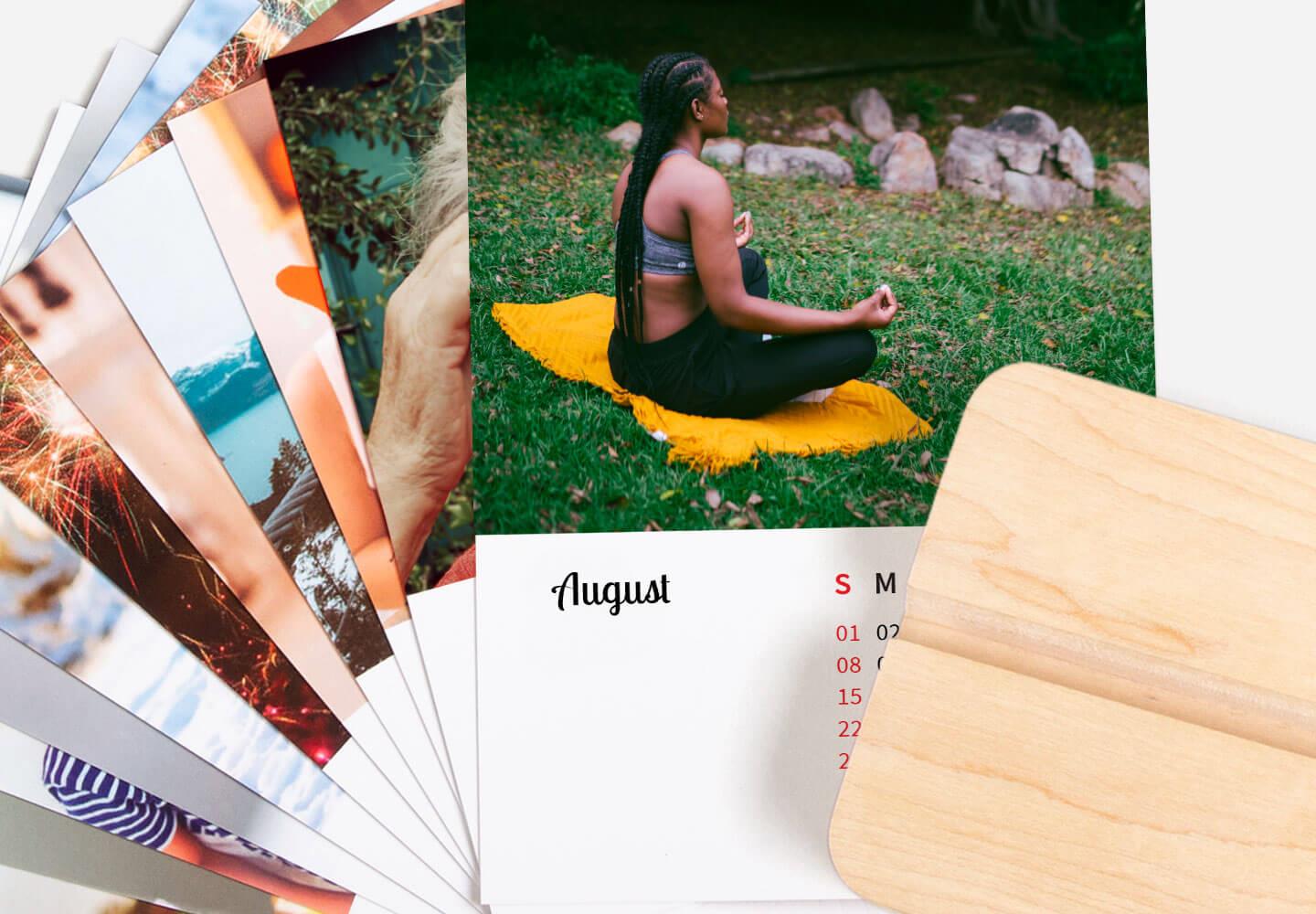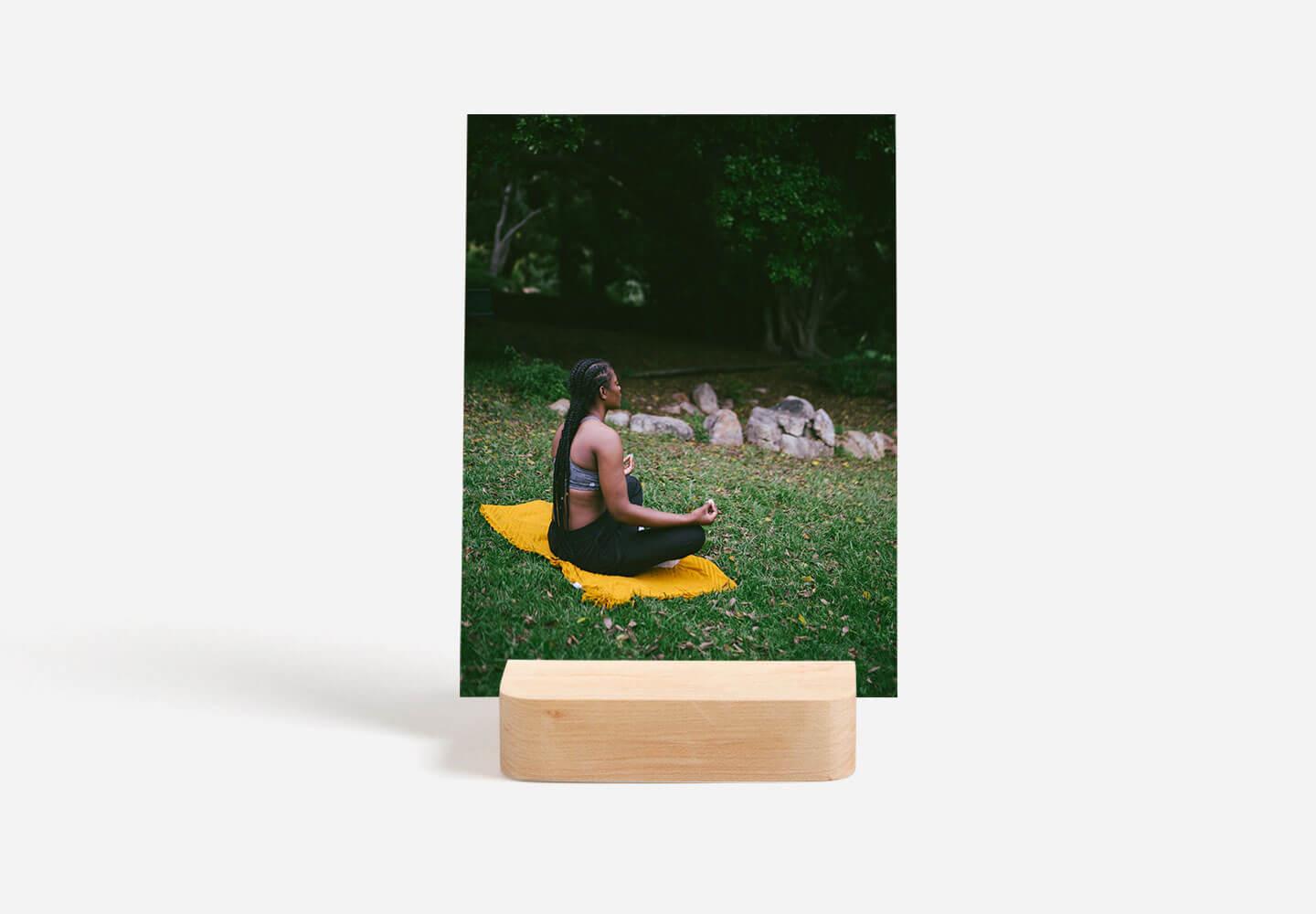 Easel Calendar
The Easel Calendar is a charming little item that's ready to take on your creativity. It is the perfect desk companion and features a reusable wooden base that can be used to display other prints you love too.
Product details
13 double-sided printed sheets
Front side 13 months with photo of your choice
Backside 13 photos of your choice
Sheet Size 5" x 6.5"
Maple wood base
NEW!  Yearly 13-page refill for $21.49
Regular price from
1. Choose
2. Choose the start date
The selected start date is in the past. Please make sure that the selected date is what is desired.
3. Create your calendar below
For delivery before Christmas order this product by December 11th
More details
Enhance your planning with our customizable wooden easel calendar, a versatile tool perfect for any home or office setting. It provides not just essential date tracking but also a way to incorporate your cherished memories through personalized images. You can upload up to 12 photos of your choice, with each month showcasing a different image next to a spacious grid ideal for notes and reminders. With a variety of design and color options, this calendar is easily tailored to match your style.
Crafted from durable, high-quality materials, our easel calendar features a clear, easy-to-read format of months, days, and weeks. Ample space for reminders and appointments ensures no important dates - from holidays to birthdays - are missed. Its compact size and easel backing enable a smooth transition to subsequent months, maintaining your organizational momentum throughout the year. With our easel calendar, you're investing in a tool that blends functionality, personalization, and aesthetic appeal.