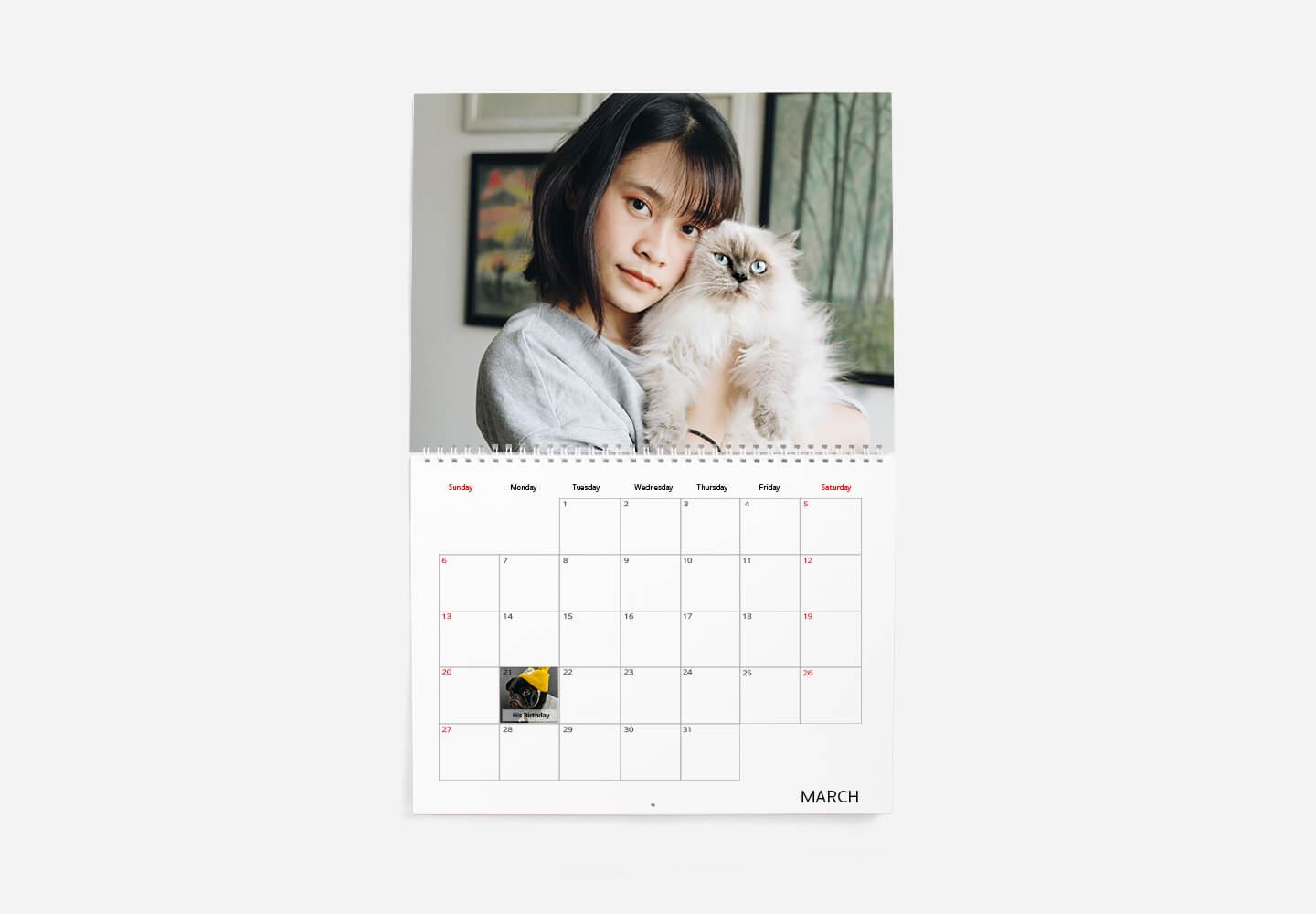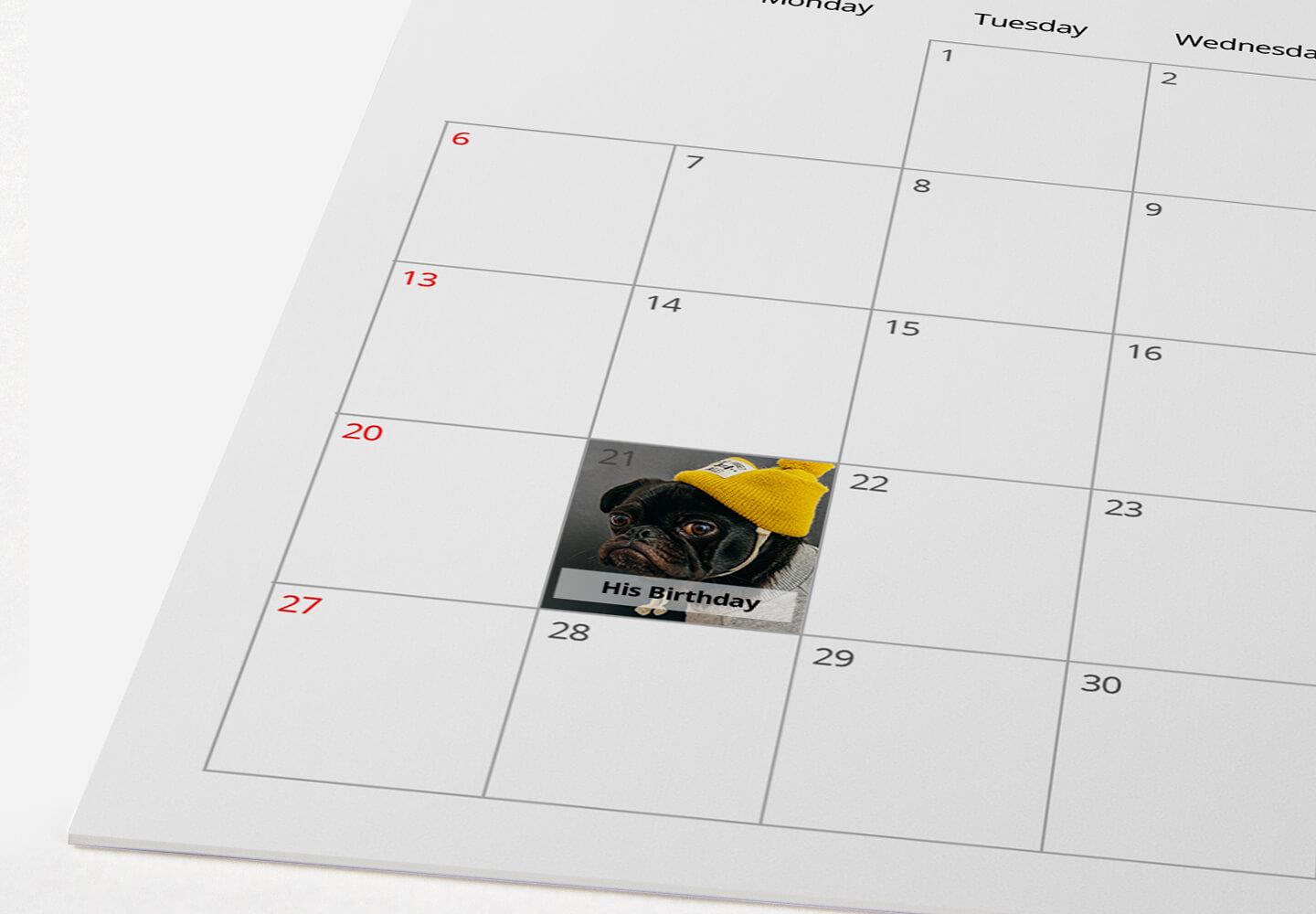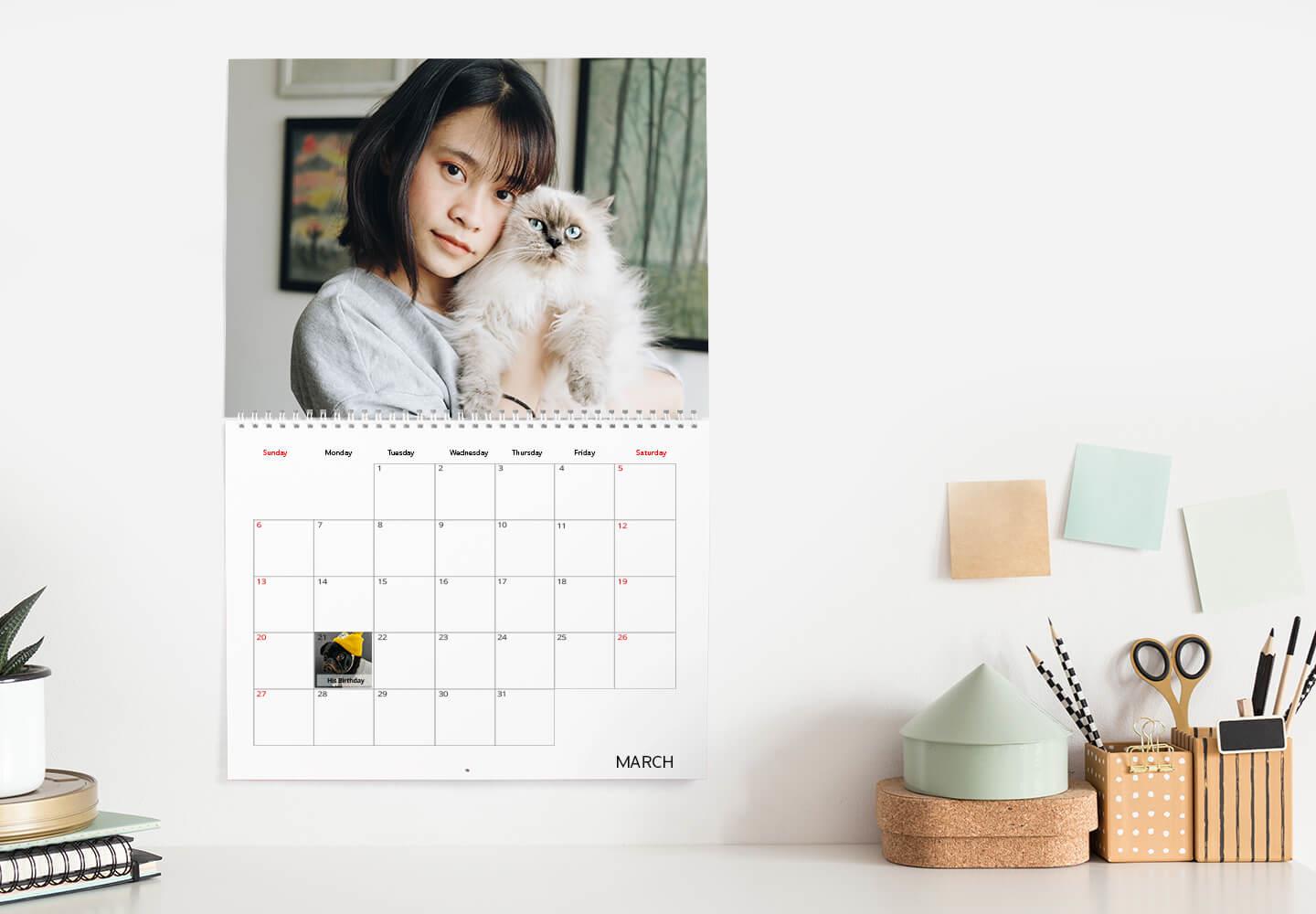 Classic Calendar
On the surface, it's an everyday one-year calendar. Been there, done that! But look a little closer and you'll see that it's full of ways to make it all you. Start on any month, upload your photos, and make individual dates extra special with custom pictures and text.
Product details
Large calendar grid with space to personalize every month with important dates, text and photos
Large selection of templates and layouts
Spiral bound size 8.5" x 11" or 12" x 16"
Printed on heavy weight card stock
Regular price from
1. Choose size
2. Choose the start date
The selected start date is in the past. Please make sure that the selected date is what is desired.
3. Import your personal events (optional)
If you have made a calendar before and saved it on our servers, you can retrieve the events (text and images) that you have personalized. However, this calendar must be of the same format.
Choose "None" option to start a new calendar.
4. Create your calendar below